Monitor, Measure and Market Multifamily Housing Developments

Know what's happening on the jobsite at any time, on any device with construction cameras equipped with live jobsite viewing, time-lapse, and security monitoring. Learn how you can use OxBlue's HD video and web-connected cameras like other industry-leaders to monitor, manage and protect their jobsites.
Construction cameras can help you:
Monitor Jobsite Progress in Seconds

Create on-demand project time-lapses in seconds to watch the last day, week, month, or year's worth of progress. Access images taken from any point during construction and use different views to clearly mark milestones and day-to-day changes.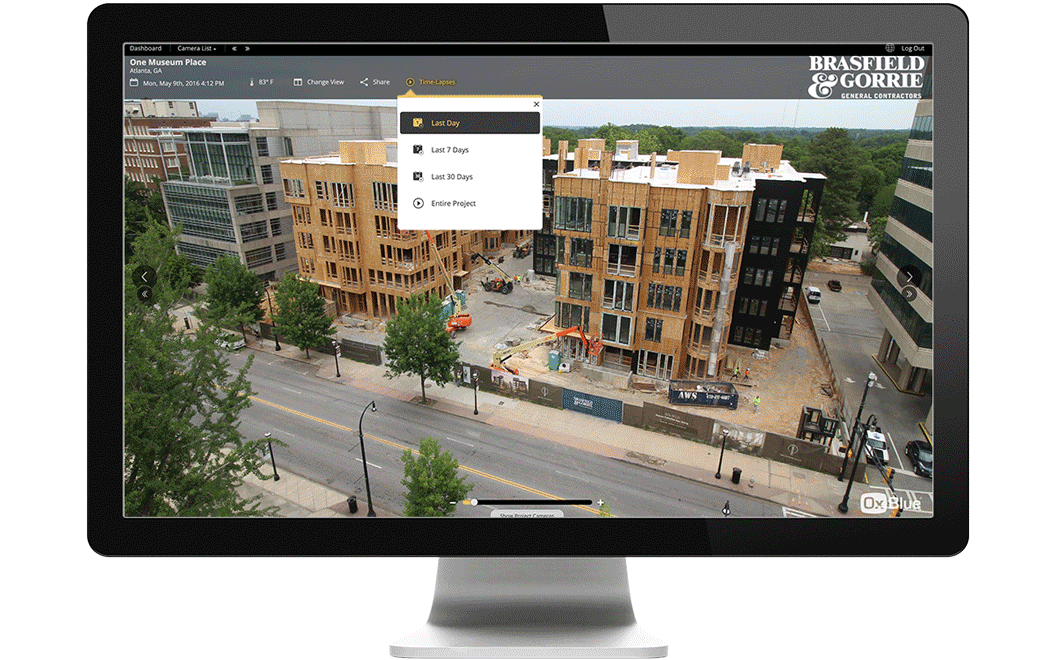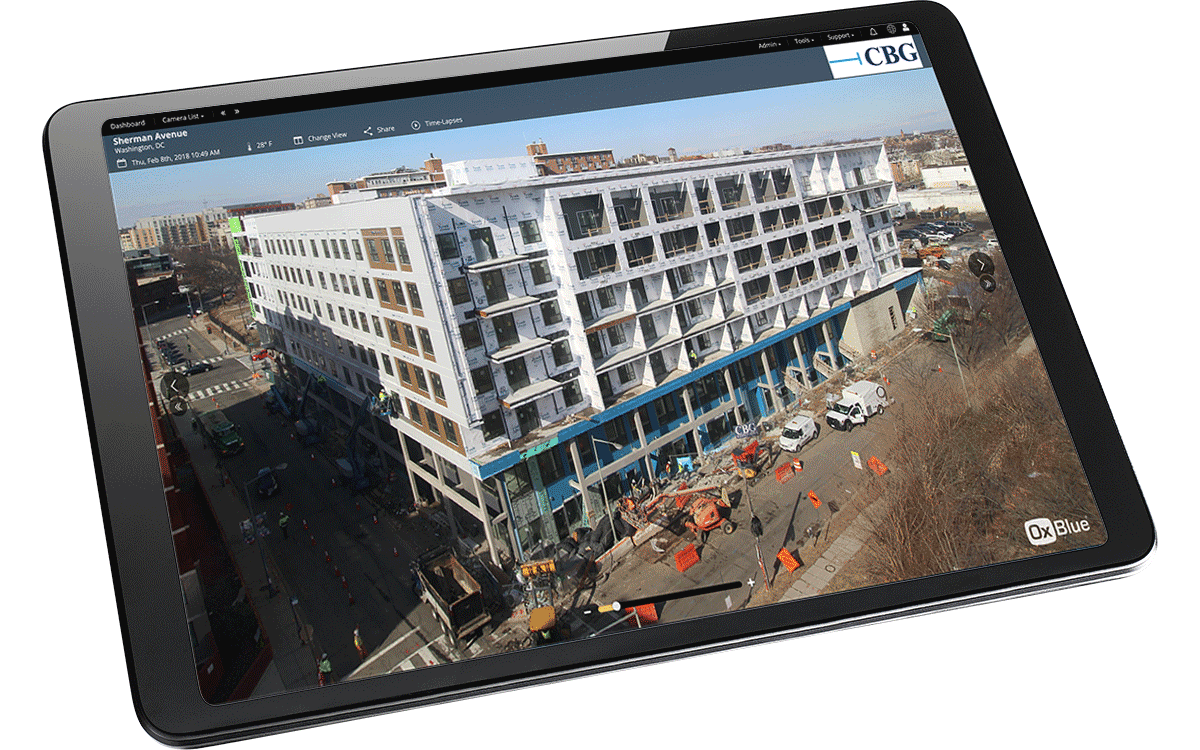 Increase Communication Between All Stakeholders
Close the communication gap across projects and roles with one-click sharing and automatic updates. With OxBlue's intuitive web app, you can easily increase project transparency.
Combat Claims and Resolve Disputes
Fact-check claims and verify completed work with an unbiased record of the jobsite. Time-lapse construction cameras record the site in 10-minute intervals for clear documentation from dirt to delivery.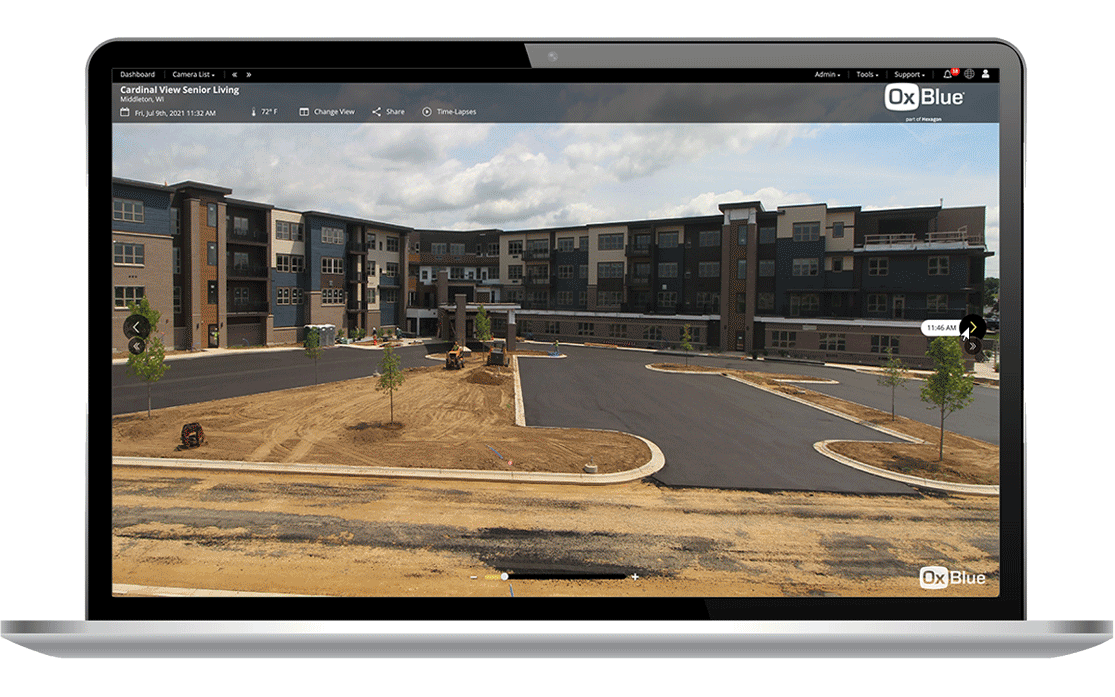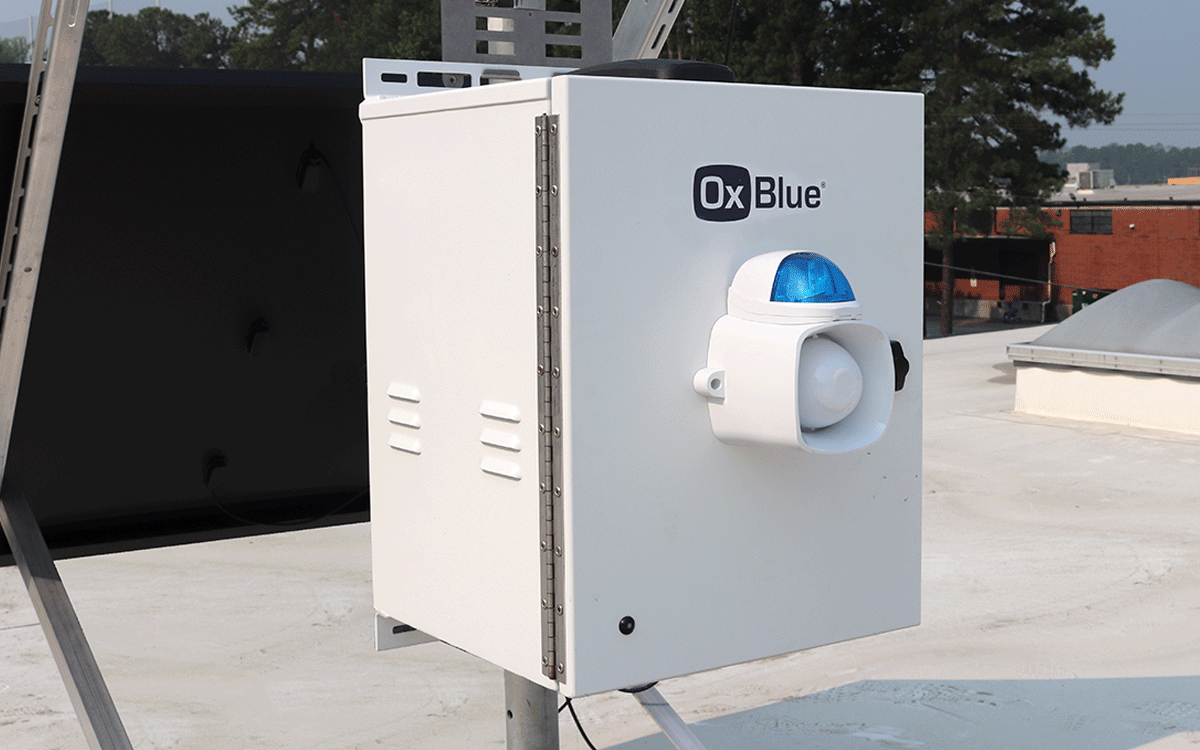 Enhance Security After Hours
Protect your jobsite from break-ins, theft, and vandalism using OxBlue's 24/7 jobsite surveillance, custom motion detection, strobe lights, talk down hardware, and live monitoring agents.
Share your Vibrant, Master Planned Communities
Overcome objections and update the local community by sharing live open links and professional videos of your project. Enhance your marketing materials with 4K cinematic time-lapses.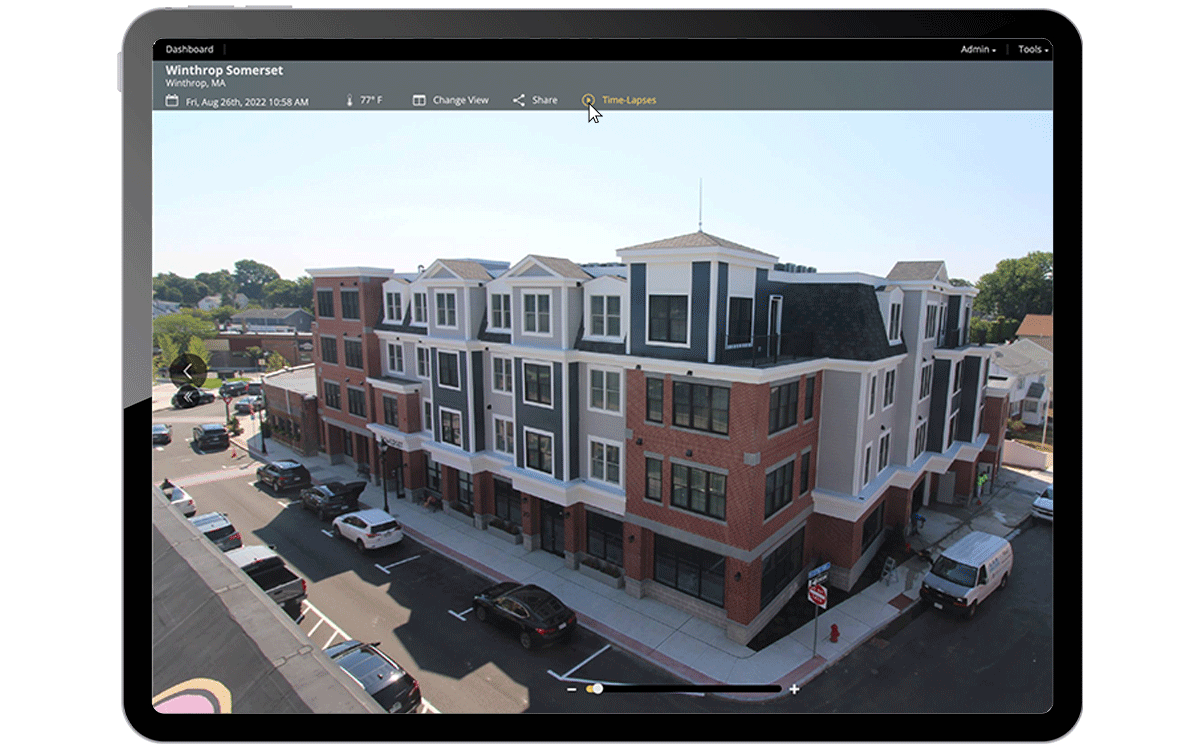 See What's Possible with our Multifamily Gallery
Time-lapse videos let you review progress or highlight your success in under a minute.
The Nest at University Center
Rock Hill, SC
Summit View Apartment
Sylmar, CA
The Marshall
Birmingham, AL
Gold Coast Florida
Hollywood, FL