Monitor, Measure and Market Multifamily Developments
Get started on urban renewal developments, residential conversions, and mixed-use projects with a construction camera that boosts visibility, communication and enhances marketing materials. OxBlue construction time-lapse cameras provide high-definition visuals and artificial intelligence features that make it easier to get real-time updates, measure productivity, and market properties for new communities.
Clear communication. Instant documentation.
On demand access for all multifamily stakeholders.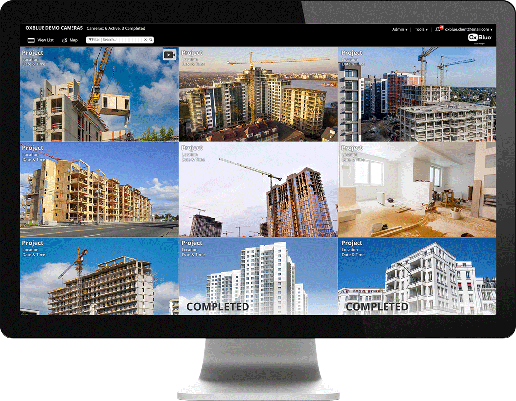 Remotely check on multiple developments in one, easy-to-use interface
Access the jobsite remotely on any device

See multiple projects in real time simultaneously

Review progress in 30 seconds with time lapse
Manage teams, resources and materials
Act fast with relevant information on activity, safety risks and project milestones
Verify historical work to combat claims and disputes
Monitor teams for operational efficiency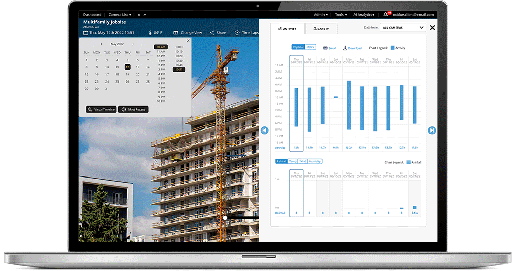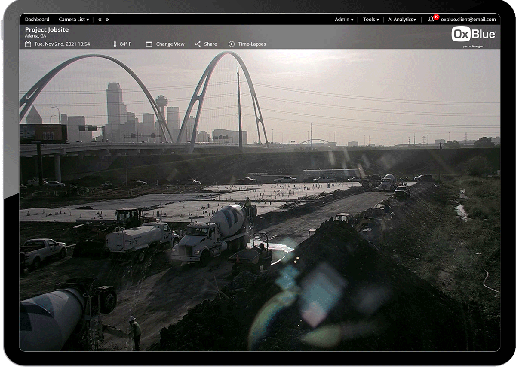 Assess regulatory compliance and reduce risk
View trade partner activity levels alongside jobsite weather conditions

Search for specific incidents using custom timeframes

Automatically share alerts with project stakeholders
Share your vibrant, master planned communities
Overcome objections by NIMBYs by wow-ing residents with professional videos of your project
Increase transparency among local neighborhoods with live open link visibility
Enhance your marketing materials with 4K, cinematic time-lapses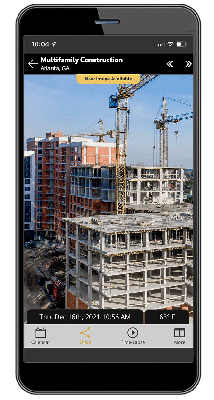 "OxBlue's camera system gave us the ability to see the project from multiple angles and share that visibility to anyone working in a different region or remotely. Being able to see projects from multiple angles is a huge value we know our clients enjoy."

— Director of Construction at Juneau

Read more
See our Multifamily Gallery
Off Campus Student Housing
Best-in-class Construction Cameras for real-time information
High-definition time lapse photography, live video streams and automated reporting features deliver key information about your projects in quick, easy-to-read bites.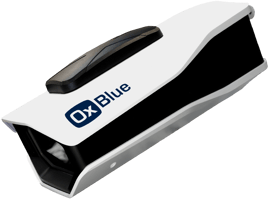 EXTERIOR CAMERA
Cobalt
Access projects remotely with Cobalt, our all-purpose highest resolution, widest view, video and solar-capable camera.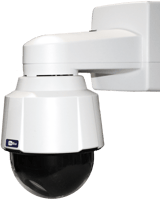 PAN-TILT-ZOOM CAMERA
Sapphire
Get a complete 360* view with Sapphire PTZ camera that offers motion detection, solar power, always on video and true optical zoom.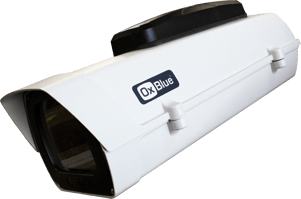 INTERIOR CAMERA
Indigo
See your project through the end with our small, lightweight interior Indigo camera that shows an exceptionally wide field of view.
Trusted by multifamily clients of all sizes.
Based in the heart of the growing multifamily housing market
Headquartered in Atlanta, Georgia, OxBlue is the premiere local service provider across the Sun Belt and the US. Our prime location means even faster delivery and installation as REITs and Owners navigate one of the fastest-growing markets.
Ready to monitor your jobsite?
Not ready yet for a demo?
Read more about how OxBlue helps ensure project success.