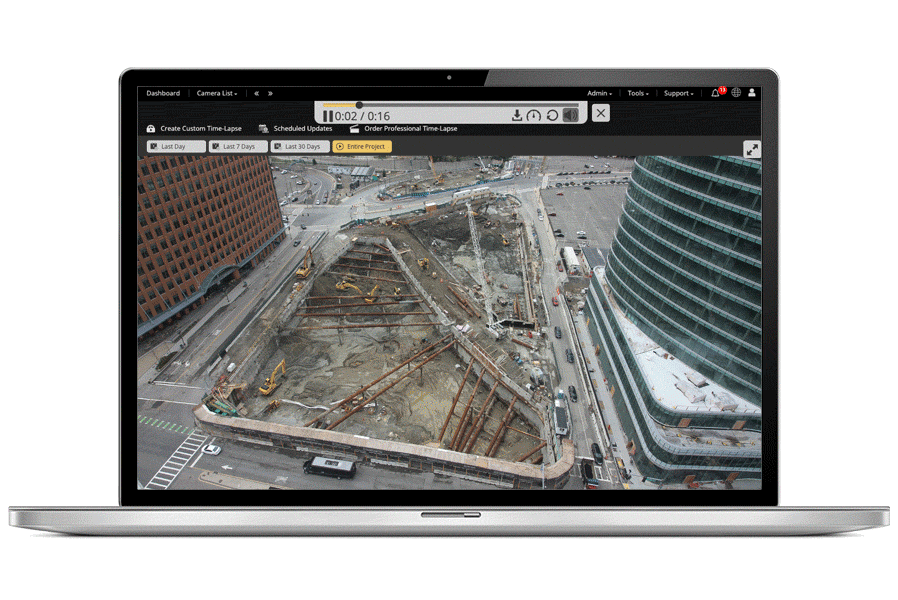 Watch the project unfold over time; the last day, week or month.
Choose specific time frames and video duration to generate your own movie.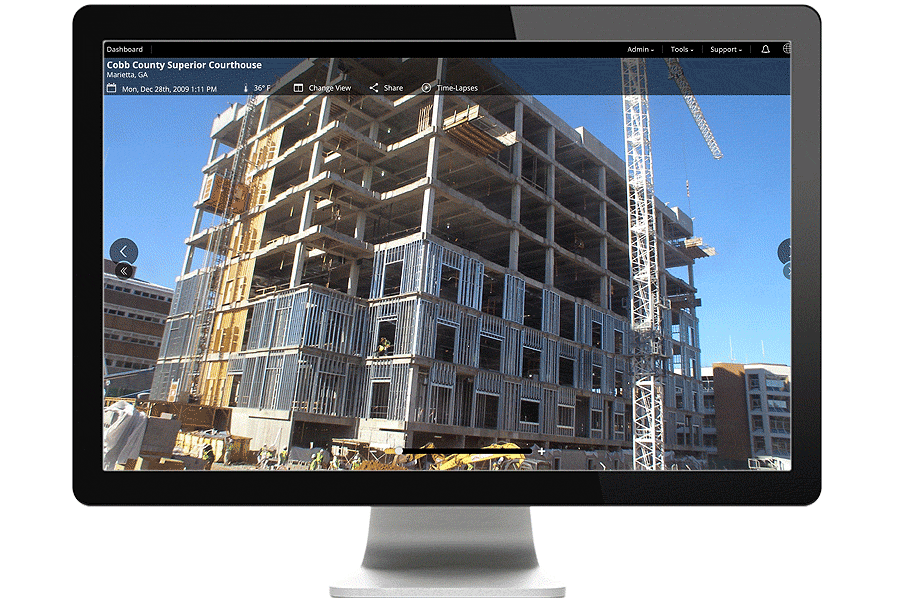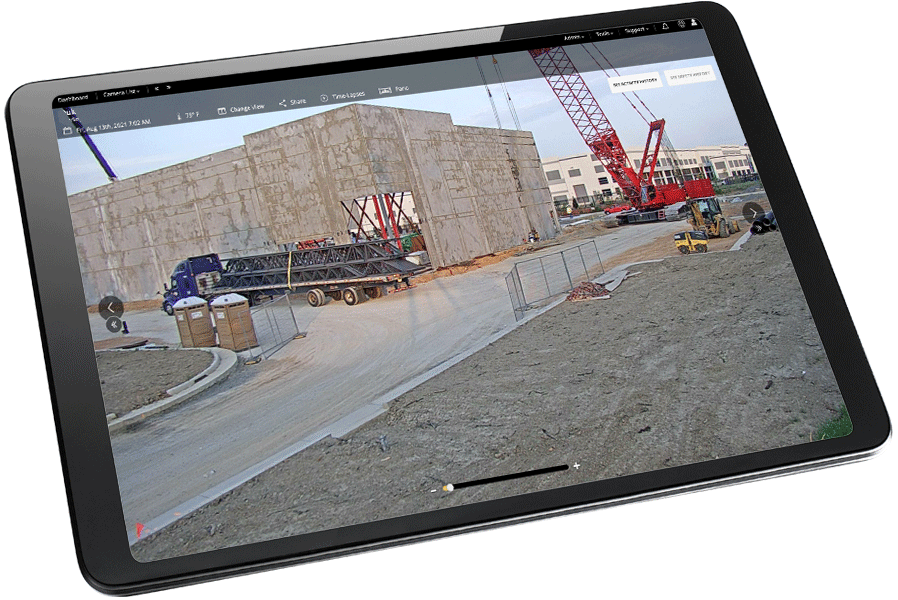 Schedule routine time-lapse updates to share with your team.
Enjoy a complimentary, professional time-lapse after every project
Showcase your work and capture the public's attention with a professionally produced time-lapse video. Collaborate with in-house video-production professionals to create a hand-edited time-lapse that reflects your skill and expertise on the jobsite.
Truist Park
Stadium | Atlanta, GA
Salesforce Tower
Commercial | San Francisco, CA
Gold Coast Florida
Multifamily | Hollywood, FL
Bertha Disassembly
Government | Seattle, WA
Iowa Children's Hospital
Healthcare | Iowa City, IA
Mako Hall
Higher Education | Davie, FL
McCormick Place
Hospitality | Chicago, IL
DCT Jurupa Logistic
Industrial | Fontana, CA
I-85 Bridge
Infrastructure | Atlanta, GA
360 Market Square
Mixed-Use | Indianapolis, IN
Habitat for Humanity
Nonprofit | Atlanta, GA
Amazon Fresh
Retail | Naperville, IL
The Marshall
Multifamily | Birmingham, AL
The Nest at University Center
Multifamily | Rock Hill, SC
Summit View
Multifamily | Sylmar, CA
Lector 85
Mixed-Use | Tampa, FL
Clifton House
Multifamily | Calgary, AB
Zaxby's
Retail | Loganville, GA
Save Mart
Retail | Modesto, CA
The Ben
Hospitality | West Palm Beach, FL
Tesla Supercharger
Infrastructure | Las Vegas, NV
CF Chinook
Retail | Calgary, AB
Dollar Tree
Retail | Streator, IL
SAT V (TRP)
Data Center | San Antonio, TX
CyrusOne
Data Center | Council Bluffs, IA
Sterling II
Data Center | Sterling, VA
501 New York Ave
Hospitality | Washington DC, WA
JW Mariott
Hospitality | Austin, TX
Four Seasons
Hospitality | Fort Lauderdale, FL
PTC Homewood Suites
Hospitality | Louisville, KY
Berkshire e-Supply
Industrial | Novi, MI
Erlanger Warehouse
Industrial | Erlanger, KY
LogistiCenter
Industrial | Elmhurst, IL
Doka Industrial Warehouse
Industrial | Calgary, AB
TPM Addition
Industrial | Rice Lake, WI
City of Modesto
Infrastructure | Modesto, CA
City of Montgomery
Infrastructure | Montgomery, OH
Town of Hillsboro
Infrastructure | Hillsboro, VA
College St over NS Railway
Infrastructure | Macon, GA
I-59 Bridge Replacement
Infrastructure | Tuscaloosa, AL
Create powerful videos in just a click
In less than a minute you can create stunning visuals to add to presentations, bids, your website and more.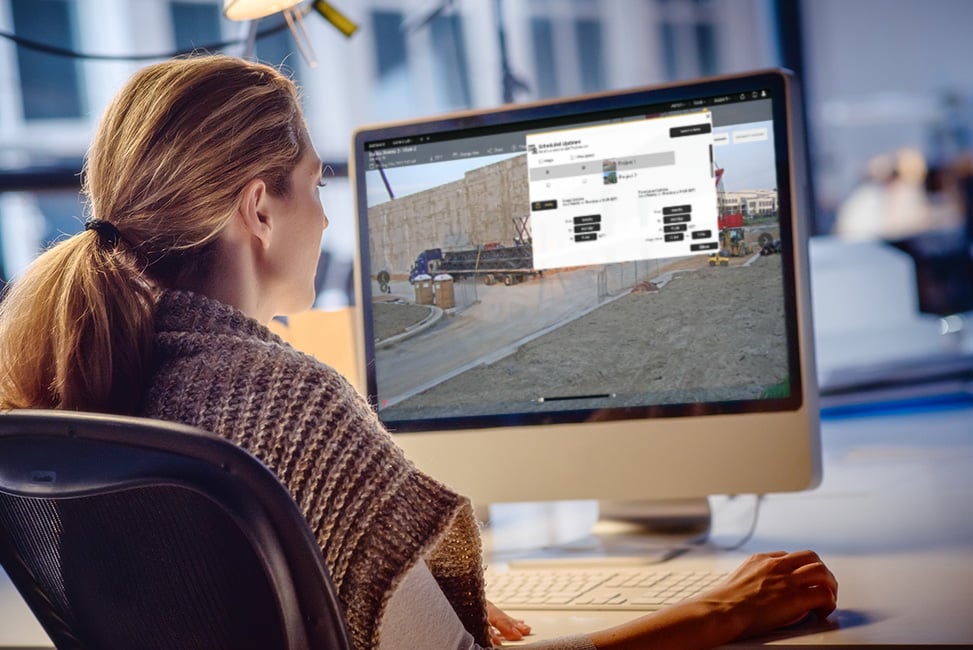 Communicate easily with OAC partners
Convey project status and updates in seconds with a variety of preset time-lapse video options. Create your own custom time-lapses and set automatic updates so images and video are delivered right to the inboxes of you and your team.
Generate compelling marketing content

Our live construction cameras offer multiple ways to promote your project; choose to share public time-lapse links, embed the videos directly to your website, or share to social media right through the app.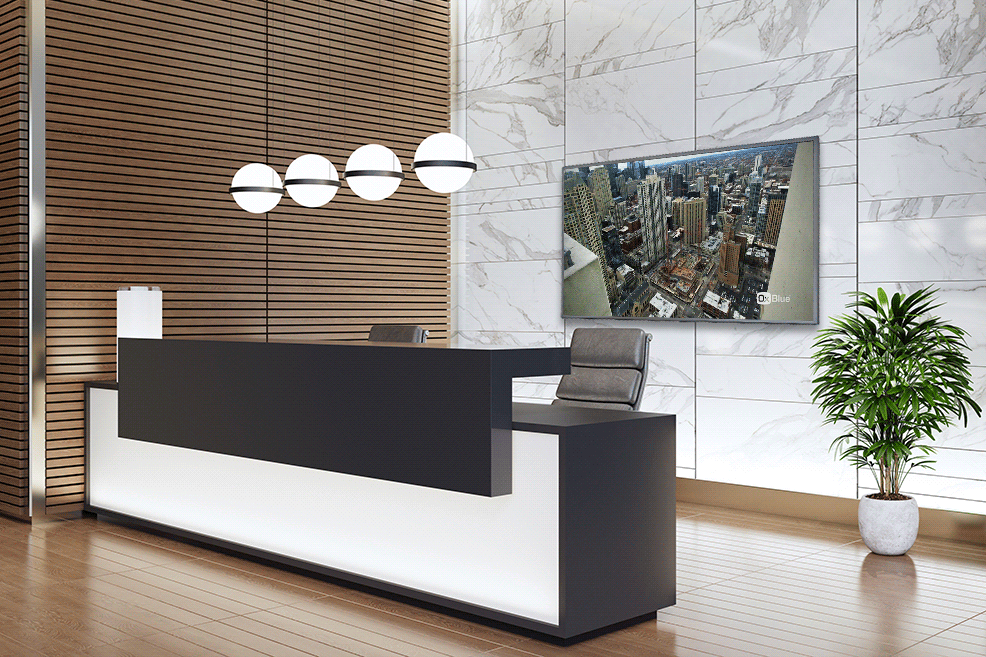 Choose from the best time-lapse cameras for construction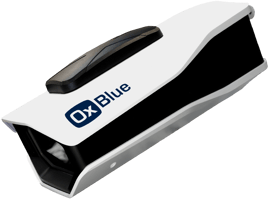 EXTERIOR CAMERA
Cobalt
Access projects remotely with Cobalt, our all-purpose highest resolution, widest view, video and solar-capable camera.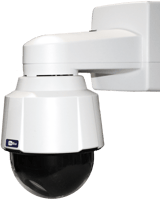 PAN-TILT-ZOOM CAMERA
Sapphire
Get a complete 360° view with Sapphire PTZ camera that offers motion detection, always on video and true optical zoom.