Get a closer look at the jobsite on any device

Check the live videos and images from your camera system through a web app available on any device. OxBlue's online portal to your projects gives you an insider's perspective on construction progress through remote camera access, bite-sized updates and jobsite analytics no matter where you are.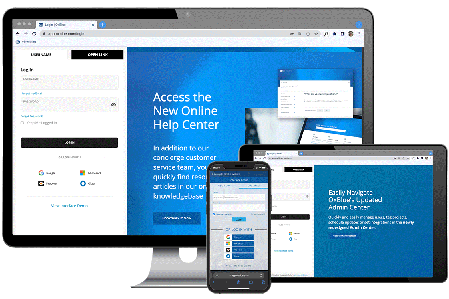 Document the history of the project with dynamic visuals
From dirt to delivery, OxBlue cameras create a perfect memory of the jobsite that's easy to review through the web app. Images are time- and weather-stamped, so you can see past activity, weather conditions and verify work. View changes over time from multiple perspectives with map views, single image views, image overlays and side-by-side comparison features.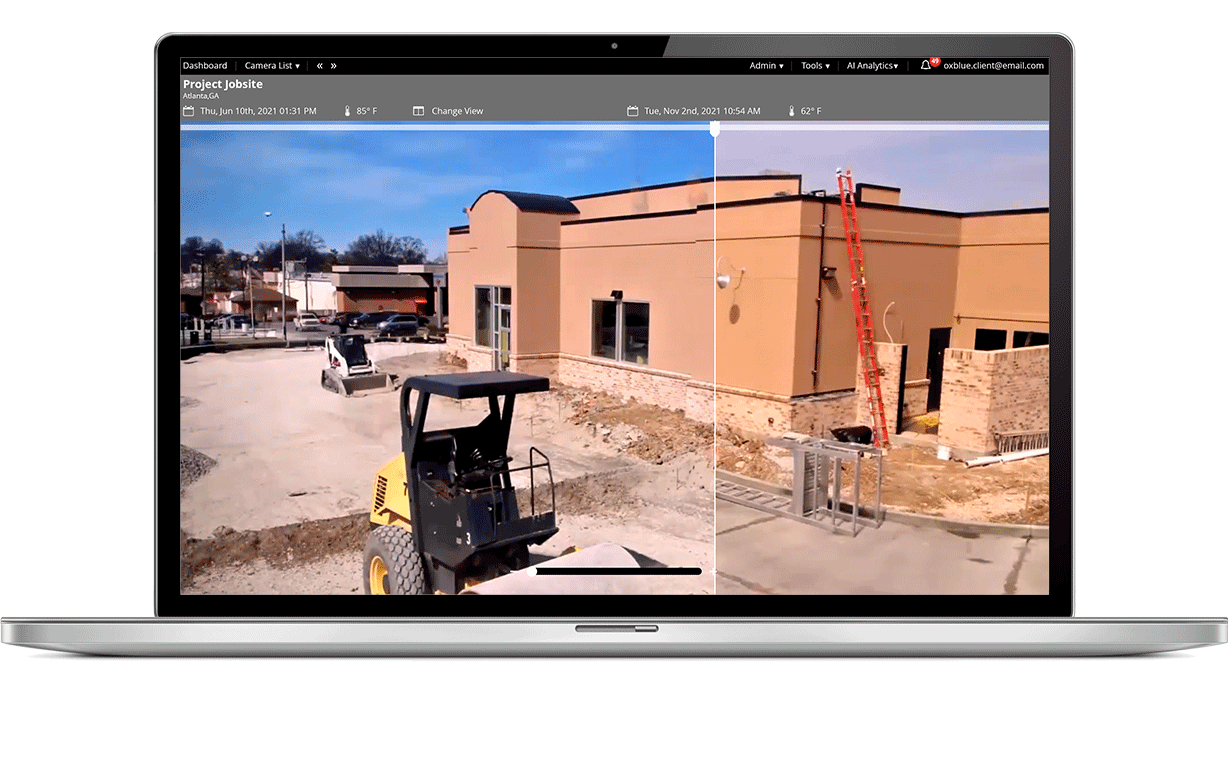 Image Overlay View
Compare any two images to see what progress has occurred over a specified period of time
Side-by-side View
Quickly review and compare side-by-side timeframes of your choosing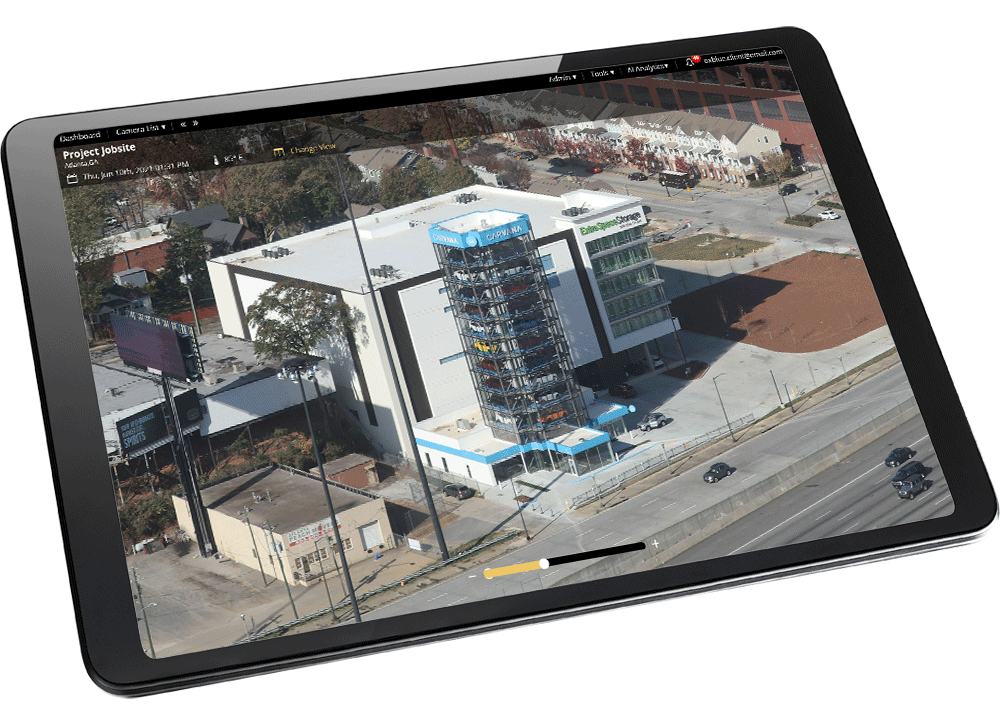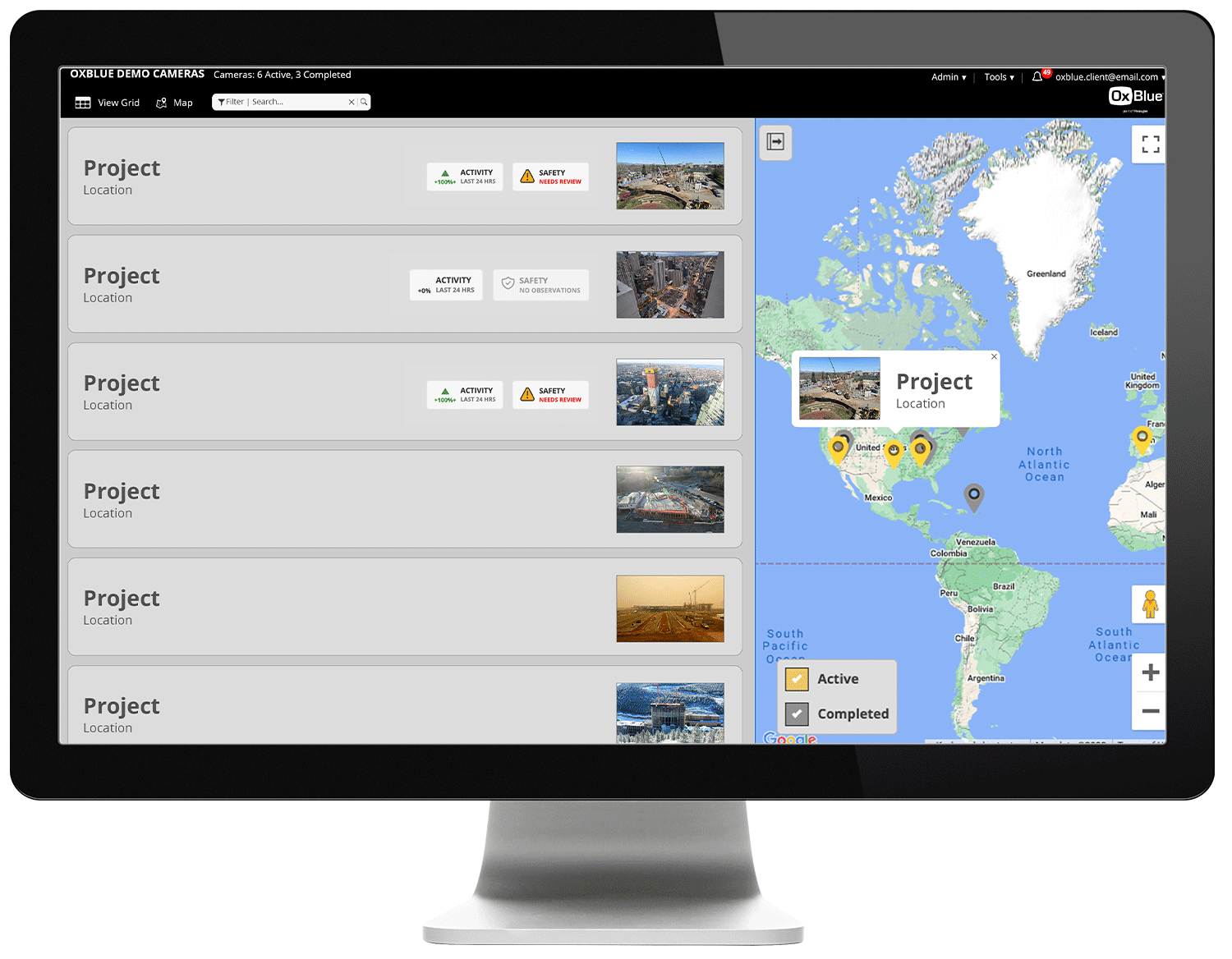 Map View
See and select multiple construction sites alongside a map of all your projects
How it works
Watch how easy it is to navigate our web app from any device, at any time.
Our complete construction camera system includes:
Jobsite viewing
Live photo & streaming video
Website integrations
Historical views by date & time
Multi-camera dashboard & hybrid map views
Image comparison tools
Past & present weather data with every image
On-demand time-lapse creation
Project analytics
Activity tracking
Safety analysis
Smart Notifications
Image Search
Motion alerts
Smart camera management (inactivity, obstructions, etc.)
Equipment tracking
Multi-project analytics (coming)
Sharing & documentation
Automated reporting & scheduled updates
Email, markup and social media sharing tools
Public or private livestream access
Cinematic marketing videos post-project
Social media integrations
Remotely monitor progress and capture jobsite activity
Share visibility and updates through our live construction webcam app. Control your camera views, live stream the site, or watch through video on demand. You have tools that make it easy to stay on top of project activity all in one place.
For a quote, call us at (888) 849-2583