Envision a Better Managed Jobsite
Knowing what's going on at the jobsite is key to a well managed project. And while construction cameras provide eyes on the job, long-term project documentation and the ability to create time-lapse movies to market your business, OxBlue camera services deliver so much more:

Communication & Collaboration
Increase project transparency with on-demand jobsite access and easy sharing tools.

Resource Management
Maximize labor, equipment, and material resources with live monitoring and auto alerts.

Business Development
Influence future clients, investors, and partners with high-def demos of your success.

Safety & Security
Minimize site risks with motion detection, video recording and artificial intelligence.

Documentation & Future Planning
Visually capture build progression for historical reference and future insight.

Productivity & Project Management
Boost jobsite efficiency and performance through scheduled updates, notifications & reports.
28,355
Total jobs monitored
1,107,754,512
High-Res Photos Taken
211,076
Years of Work Documented
Take Action with Artificial Intelligence

Get real-time insight into jobsite progress, team performance, and safety compliance. An easy-to-use interface charts key performance indicators on a dashboard so you can make critical decisions with critical details with ease.

EXPLORE WHAT'S POSSIBLE WITH AI >
Quickly Understand Progress & Performance
Track critical milestones and monitor compliance and liability risks in a matter of seconds. Our intuitive interface powered by AI helps you stay on top of jobsite activity, weather delays, safety gear usage and more.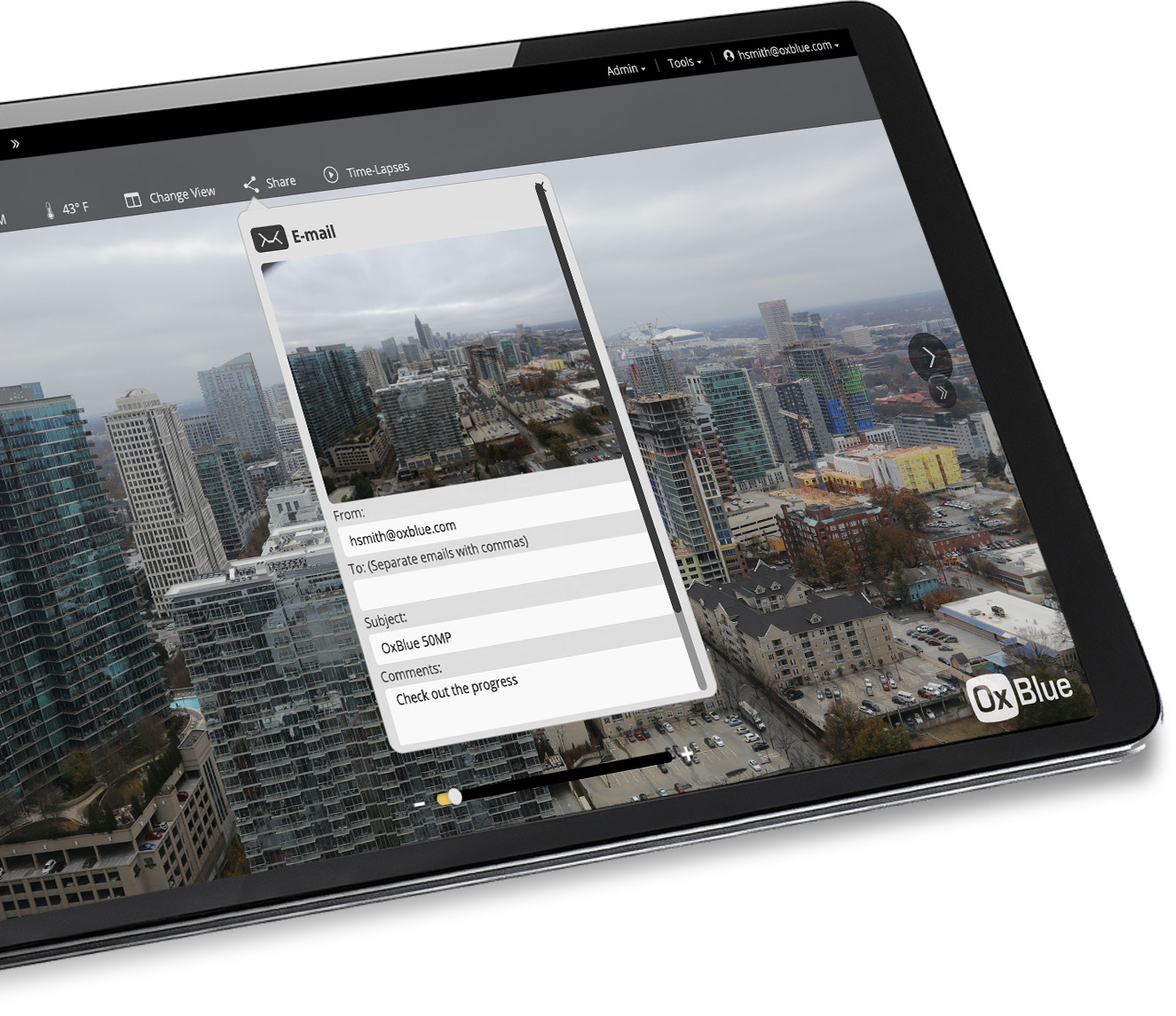 Easily Share Updates with Others
Close the communication gap across projects and roles with one-click sharing and automatic updates. Showcase your builds through cinematic video to engage, wow and win over communities, investors and clients.
Work with a Trusted Partner
Experience a different approach to customer service. You manage the build, our US-based experts will handle the rest with dedicated, solution-driven, customer care.