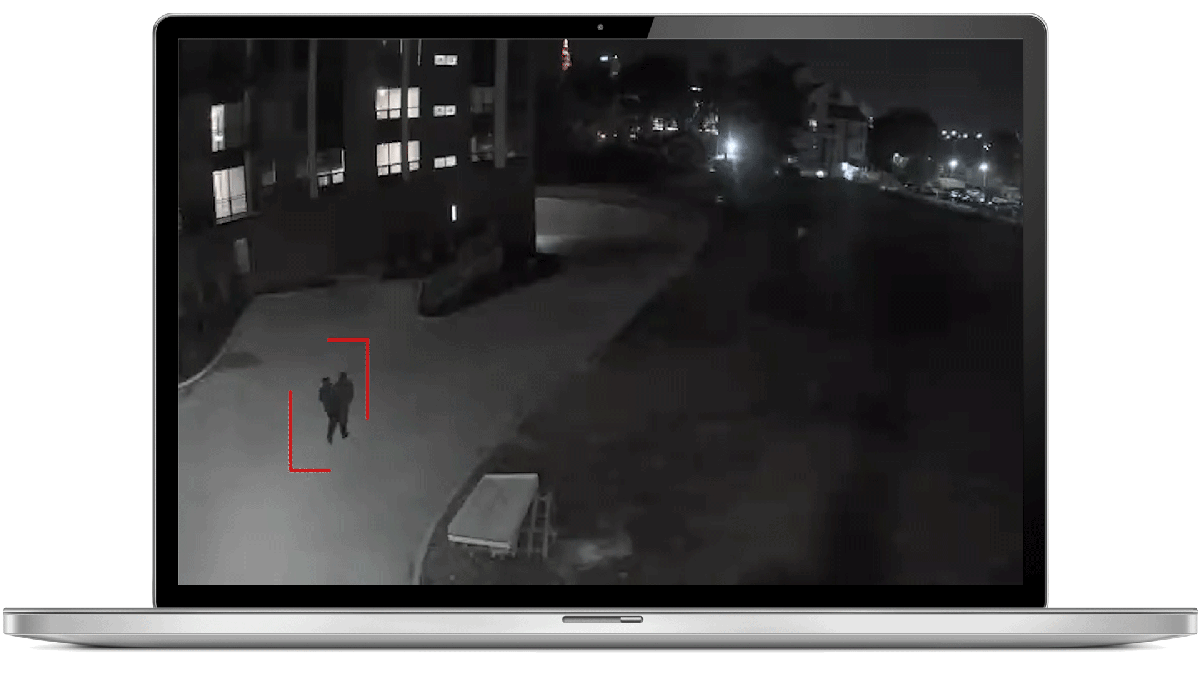 Built-in jobsite protection with motion detection
Know when there's suspicious activity on site with included motion detection. Set hours for alerts and get 30-second time-stamped video clips right to your inbox to quickly determine risk.
Control multiple views with one camera
Sapphire's pan-tilt-zoom model gives you live 360° remote control and five customizable angles to capture panoramic images every 10 minutes.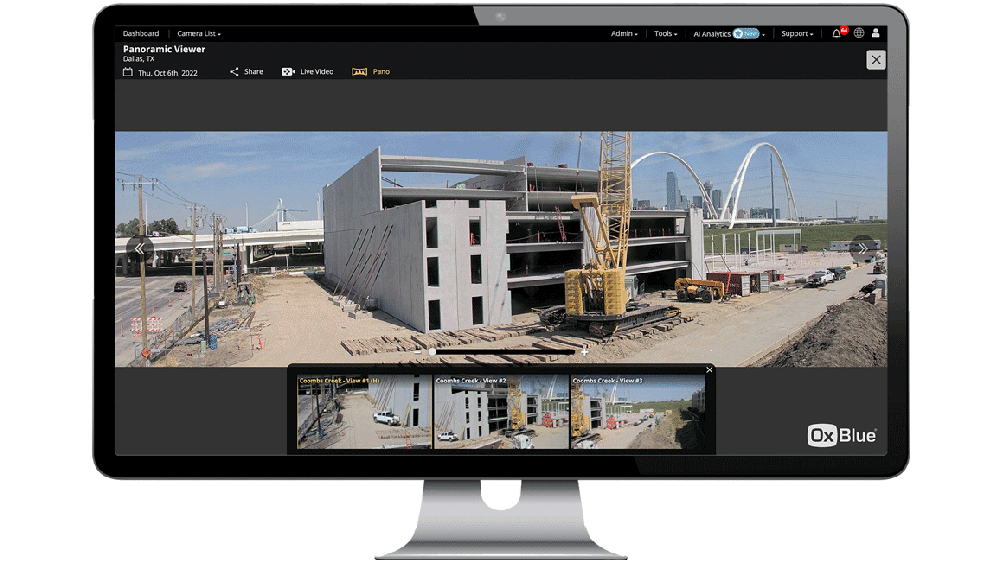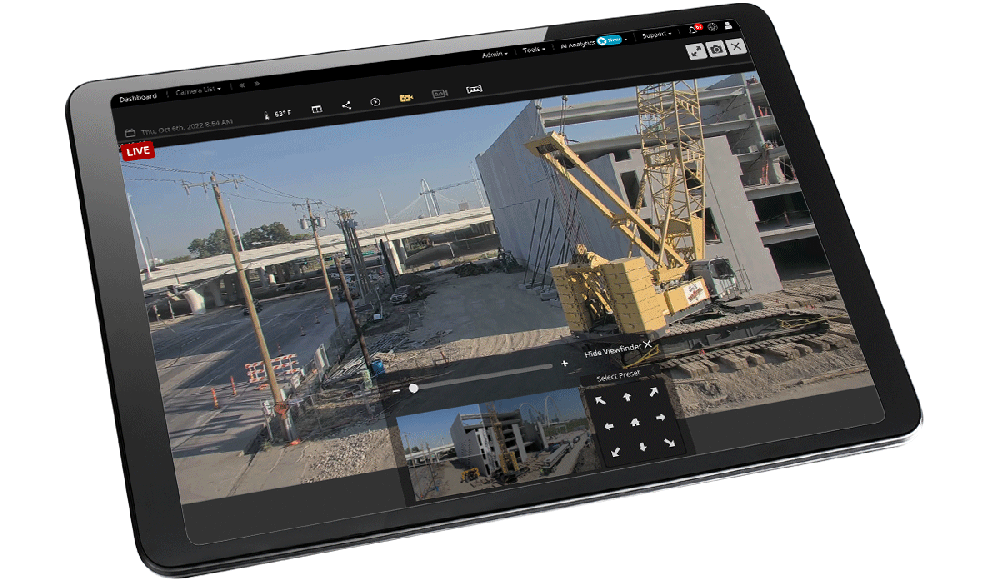 Powerful optical zoom for close-up details
No matter strong winds or vibrations from heavy equipment, Sapphire's image and video stabilization means you'll get crisp, clear views — even while using the 30x optical zoom.
Review technical specifications
2 MP PTZ
8 MP PTZ

2 MP PTZ
1080p Video
65° Horizontal Field of View
39° Vertical Field of View
30x Optical Zoom

8 MP PTZ
1080p Video
70° Horizontal Field of View
43° Vertical Field of View
12x Optical Zoom
Motion Detection
Rental and Purchase Options
Plug-and-play installation with mounts for every fixture type