SEAMLESS INTEGRATED SOFTWARE SOLUTIONS
Share, upload, embed, and connect visual data across systems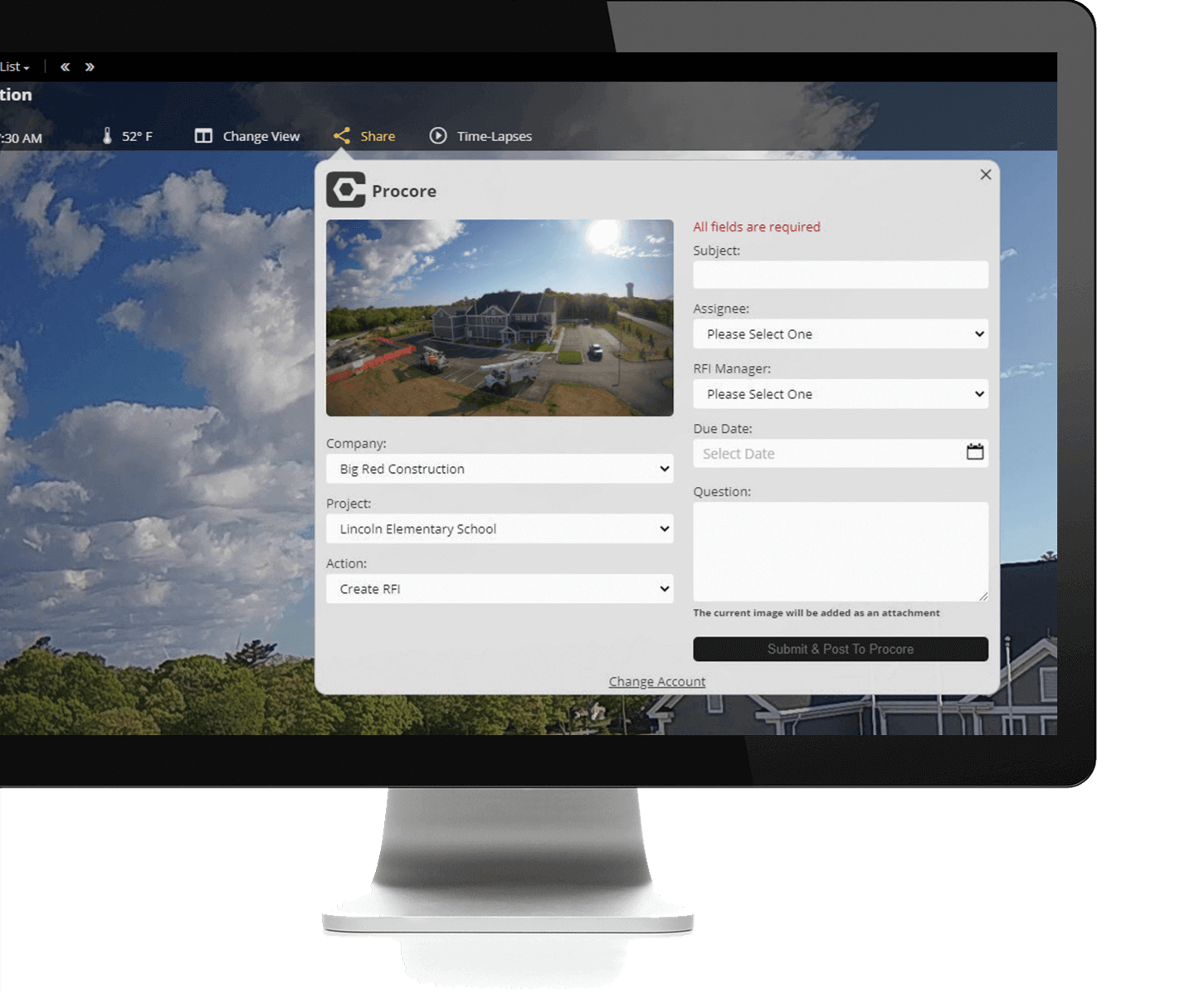 Software Integration
Access your job site imagery and project documentation in one location by integrating OxBlue photography into your project management system. The integration simplifies your team's workload and creates a visual method to track milestones and daily schedules.
Easily share photos with developers and contractors to validate pay requests and change orders too.
Access All Your Projects on One Platform
Simplify and streamline project management and job site tracking with OxBlue and Procore. Easy access to your construction data and imagery via one application makes it simple and efficient to document, access, and review your project's progress.
Track critical milestone dates with real-time photos

Store photos in project-specific folders

Review job-site data and imagery in one location



View us on the Procore Marketplace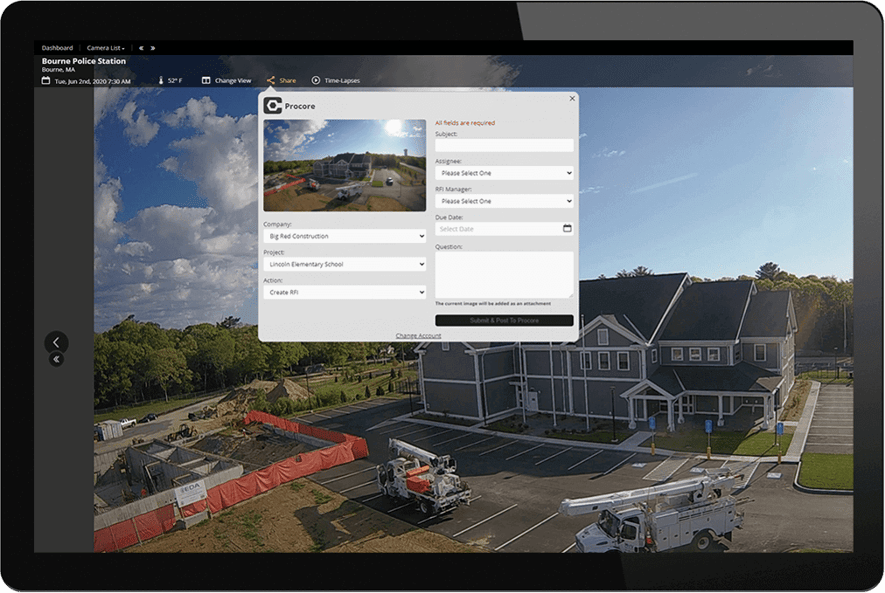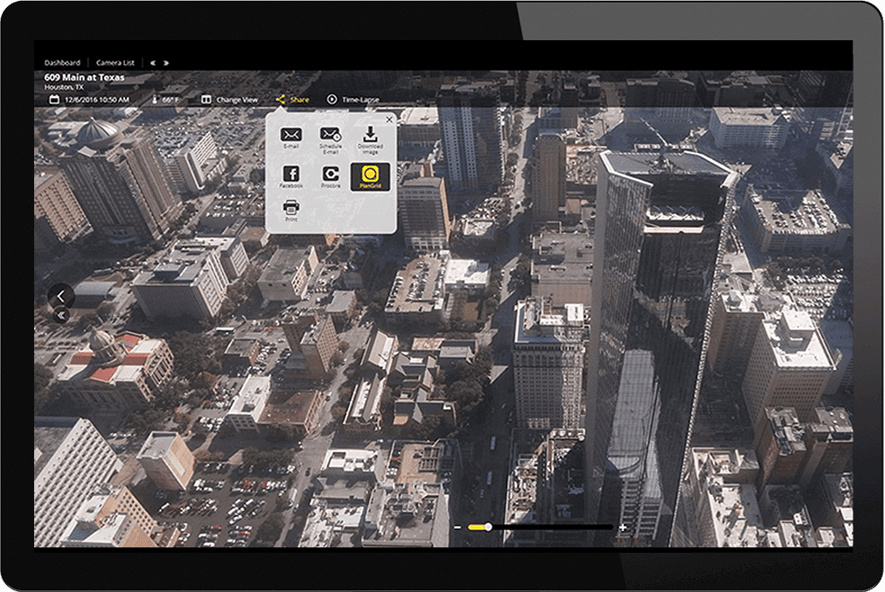 Enhance the productivity of your team by streamlining your project management with OxBlue and PlanGrid. Improve your efficiency with immediate access to all aspects of your project and keep your job site on schedule.
Compare real-time photos against deadlines

Store photos in labeled job site folders

Save time – review data in one location

Streamline your team's workflow with OxBlue and Newmetrix. Instantly access all jobsite activities and data in a single project management tool.
Automatically detect unsafe conditions

Get unbiased insights via stored visual data

Reduce Incident Rates by up to 40%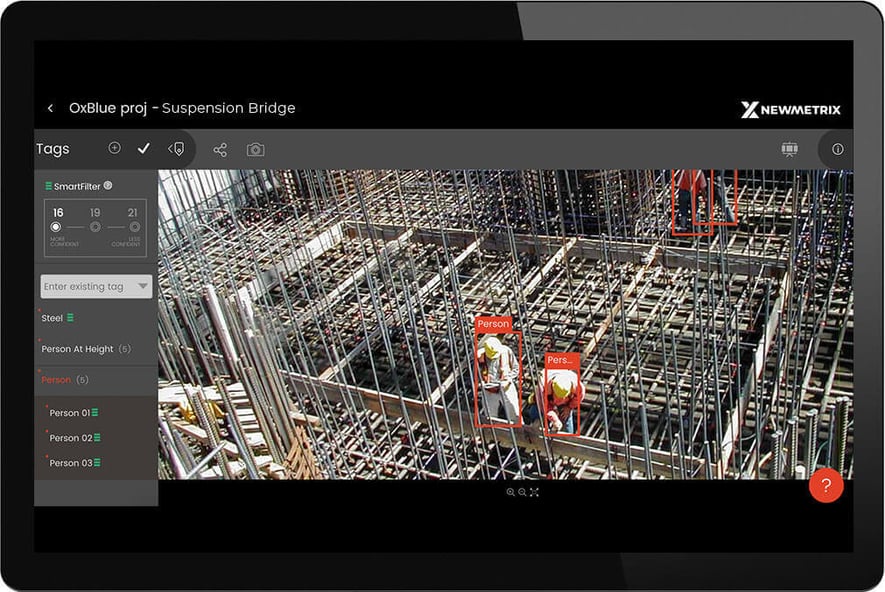 Website Integration
Inform and engage website visitors by giving them a window into your work and insight into your capabilities and accomplishments with dynamic and interactive content from OxBlue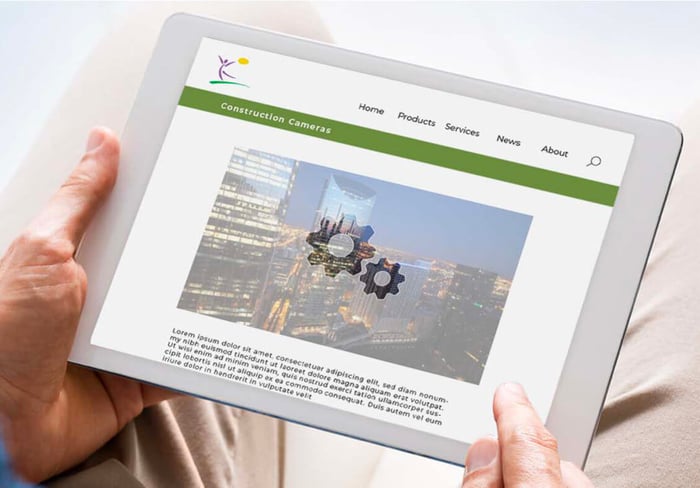 Custom Dashboard
Create a custom view of your projects by working with oxblue to achieve everything that you need to properly promote and document your projects.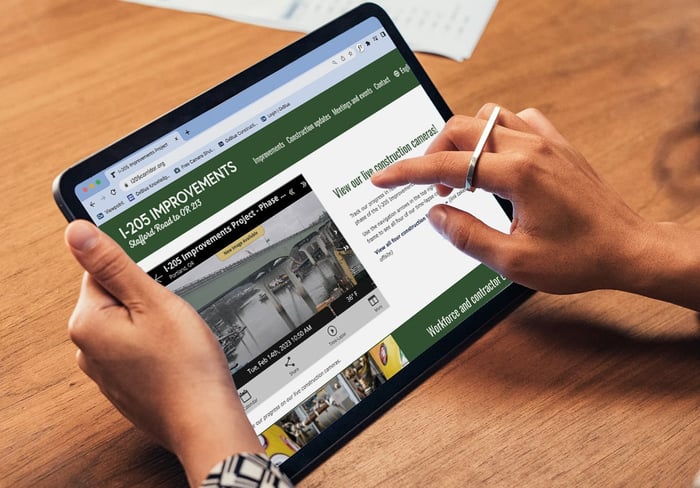 Webcam Dashboard
Feature all your cameras easily by embedding the oxblue interface dashboard on your website, so visitors can see the most updated views of all your projects.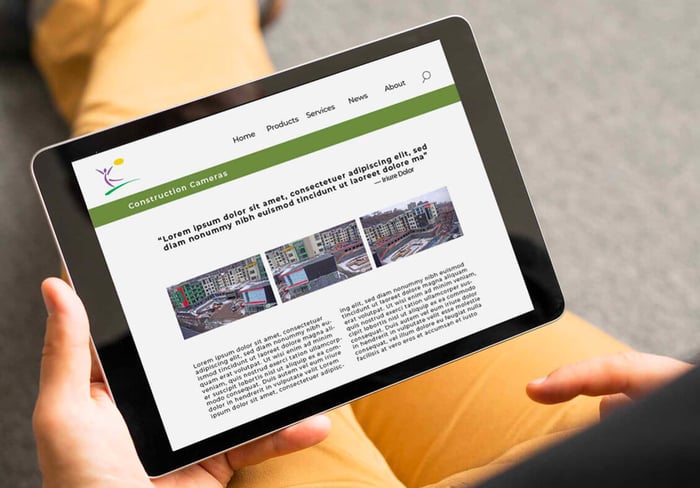 Dedicated Camera Page
Devote a page on your website to all your projects so visitors can easily discover all the information in one location with images from and details about each job site.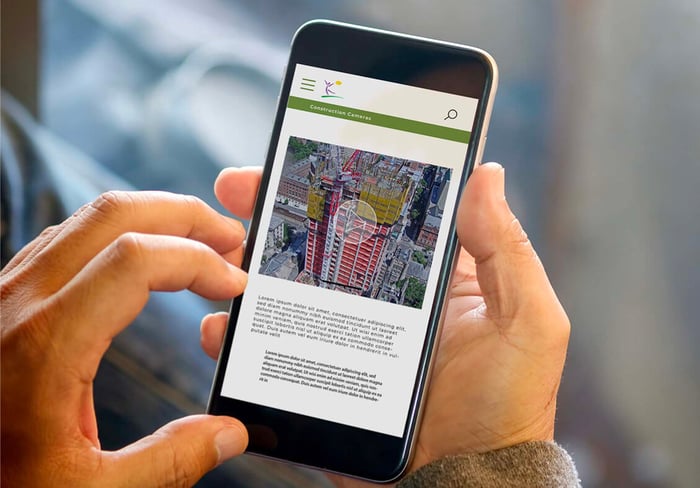 Time-Lapse Video
Keep the public informed every day of the project with automatic updates from the job site camera, and if you choose, you can delay posting of the time-lapse video.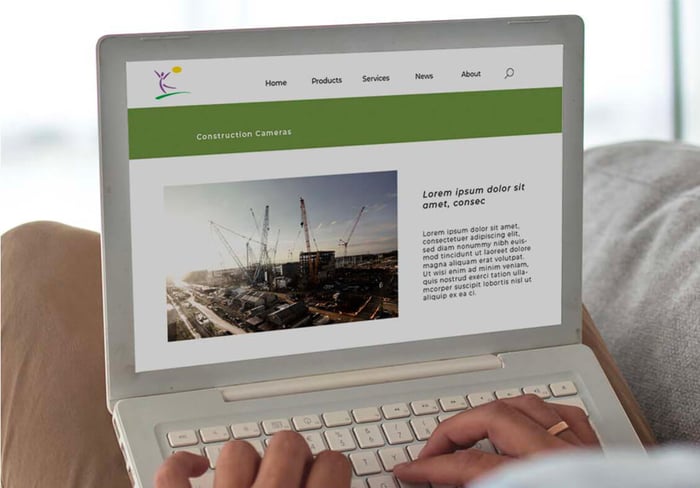 Live Images
Allow for website visitors to see a live view of your jobsite or use our image delay capabilities to screen the content. Also, you can include an optional link to the full project interface, depending on the amount of access you would like to give the public.
Interactive Content
Reach a larger audience and drive traffic to your website with dynamic and engaging content by embedding your projects webcam into your site.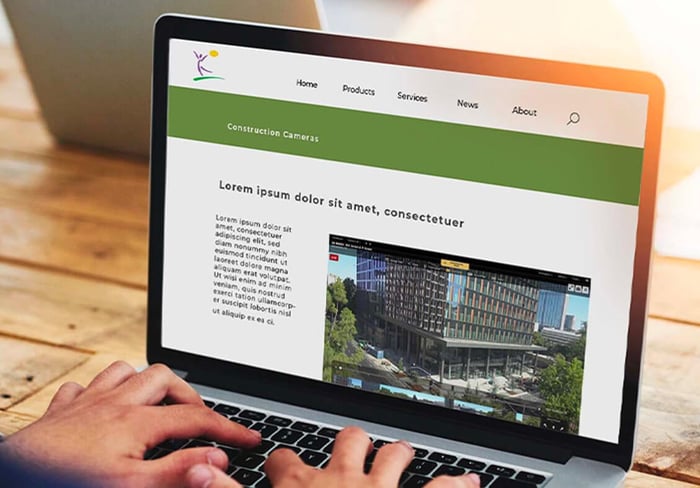 Live Video Stream
Instantly share live project video. Any time. Any place. You've always trusted Oxblue for reliable job site visibility, but now we make it easier to share live video with OxStream.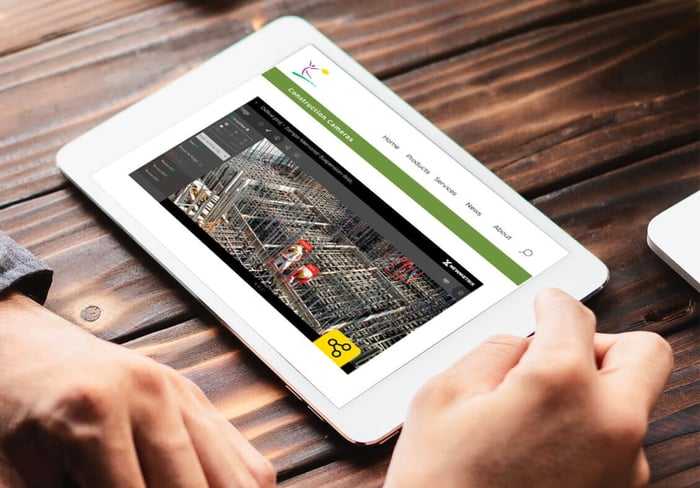 Slide Share
Share slideshows of jobsite images and videos with your team members and prospects. Integrate slideshows into your company website or share them as a link.
For a quote, call (888) 849-2583