See how the day progresses in real-time
Capture the life of the job site with a video camera that gives you live insights into the status of your project. OxBlue's camera technology lets you focus on all the important aspects of your project by helping to manage everything: site visits, material shipments, contractor schedule, and progress updates.
CAMERA FEATURES
HD 1080P VIDEO + MP IMAGES
Observe and track your progress in real-time with on demand live streaming video and high-resolution images.
OPTICAL PAN-TILT-ZOOM
Focus on the details of your project with the high-quality zoom feature.
SECURITY SOLUTIONS
Motion detection and video recording remove the need for additional security cameras.
INTEGRATED CELLULAR MODEM
Access your job site remotely with a modem that relays images directly from the camera to you.
CONFIGURABLE PRESETS
Speak with your support manager to set up your specific views.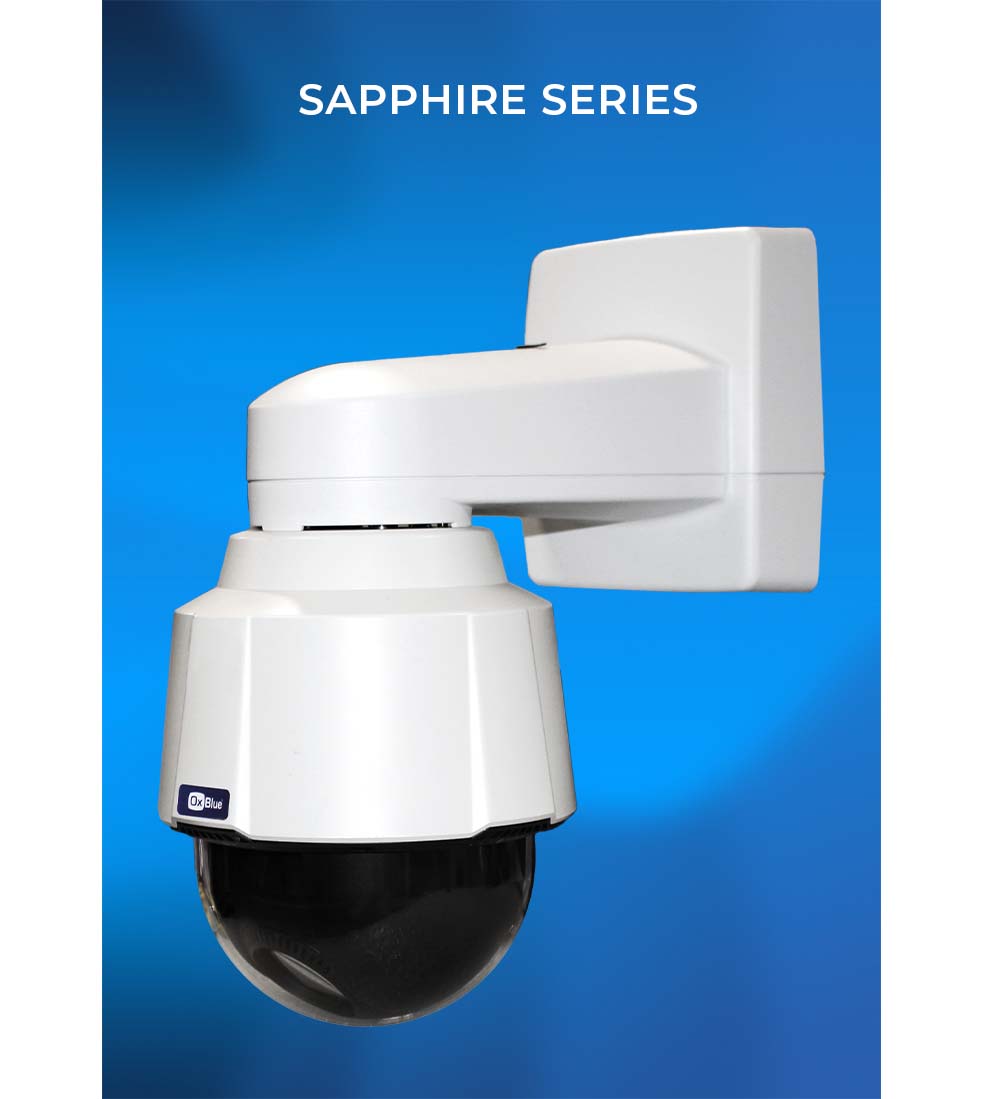 TECHNICAL SPECS
STILL IMAGE RESOLUTION
2 MP (1920 x 1080)
DOWNLOAD AE SPECS
8 MP (3840 x 2160)
DOWNLOAD AE SPECS
LIVE STREAM RESOLUTION
1920 x 1080; 6 FPS
VIEWING RANGE
65° horizontal FoV
39° vertical FoV
360° horizontal pan
180° vertical tilt
30x optical
DIMENSIONS
7.38" L (18.75 cm)
7.38" W (18.75 cm)
8.56" H (21.74 cm)
Monitor your entire site with user-controlled pan-tilt-zoom
Understand intricate details of your jobsite using controllable horizontal pan, vertical tilt, and zoom technology. Eliminate the need to be on-site by using customizable pre-sets to instantly view any area of your project's construction progress.