Capture details. Understand progress. Connect with everyone, from anywhere.
OxBlue provides construction cameras that use time-lapse technology and artificial intelligence to make it fast and easy to manage projects. Automatically capture and document activity and safety, understand project status in seconds and share powerful images and video with everyone involved.

Jobsite Visibility Unlike Ever Before

Jobsite Visibility Unlike Ever Before

Discover how artificial intelligence and construction cameras make it easier and faster to respond to changing conditions on site.

SEE THE POWER OF AI >

From Beginner to Power User: A.I. and OxBlue on the Jobsite

From Beginner to Power User: A.I. and OxBlue on the Jobsite

Artificial intelligence empowers you to see, understand and act on project progress quickly. Become an A.I. power user and build the site intelligence that helps you make better, faster, data-driven decisions.

SIGN UP FOR THE WEBINAR >
Secure your site against risks
Add an additional layer of security. Motion detection and artificial intelligence features look out for liabilities like after-hours activity and safety compliance.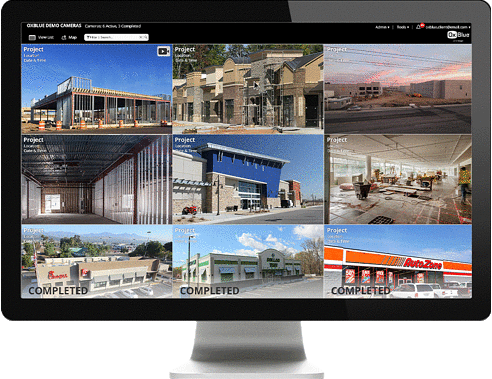 See what's happening, any time, anywhere
Access the jobsite on any device and track what's happening with ease. From big picture to little details, we offer a full portfolio of turnkey camera systems built to suit your needs.
Understand progress and performance with ease
Stay on top of critical milestones and identify next step priorities with artificial intelligence features that chart and monitor activity, safety and weather information.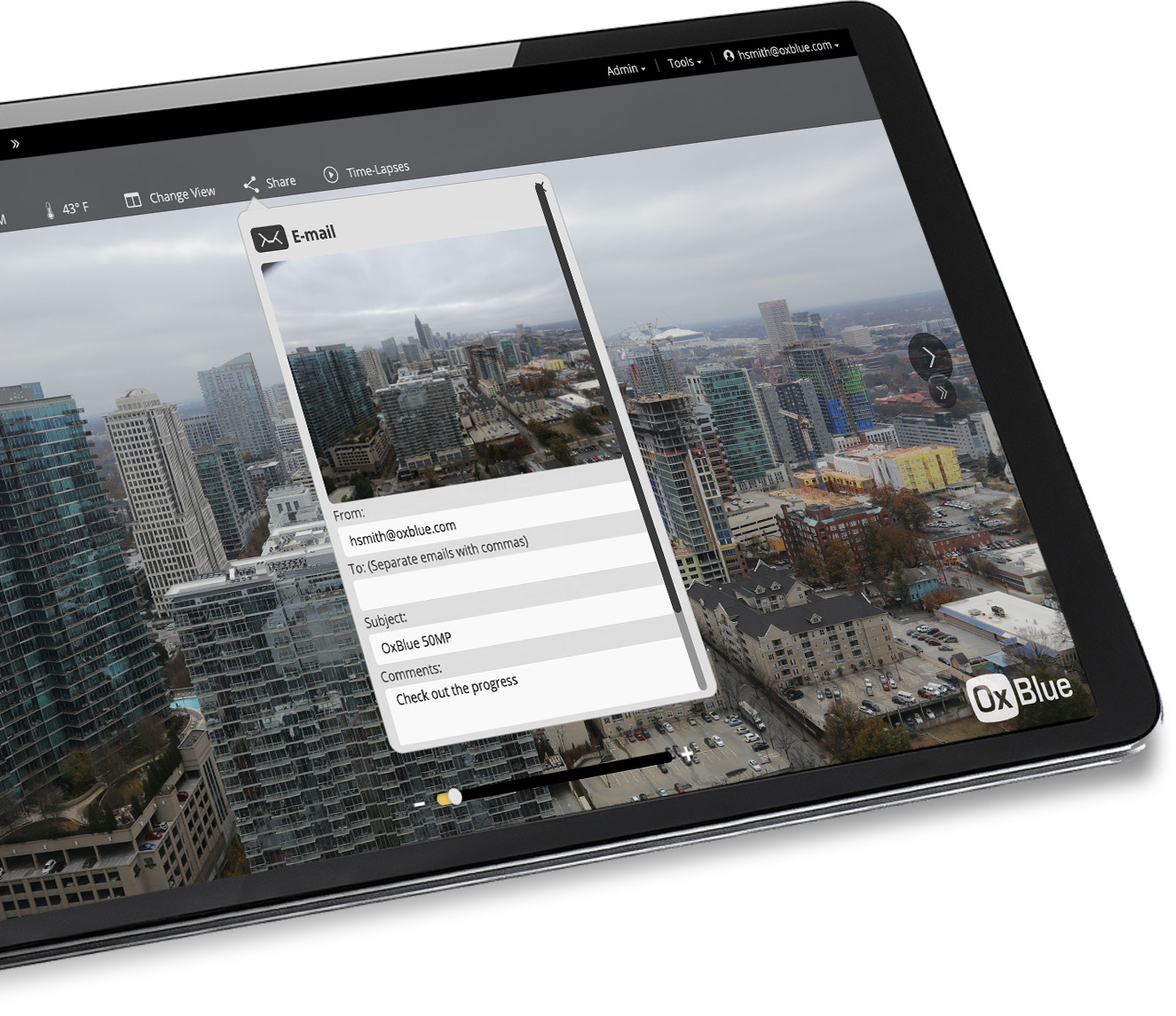 Easily share updates with others
Close the communication gap across projects and roles with one-click sharing and automatic updates. With an intuitive interface, you can easily increase project transparency.
Work with a Trusted Partner
Experience a different approach to customer service. You manage the build, our experts will handle the rest with dedicated, solution-driven, customer care.
Fast, Easy, Live Construction Jobsite Intelligence
"When I have regularly scheduled meetings, I can look at the pictures and decide that I don't need to spend $1,000 and fly up to Boston. I can hold meetings from my office and talk with my guys there."

"With OxBlue, we can verify work in place, identify any performance issues, and have more visibility to things we could possibly do differently."

"Always there with a quick response and solution."

"The people, service, and value make OxBlue one of our most valued partners."

"OxBlue cameras are on all my projects. I can pull the cameras up from my office to stay on top of everything."

"OxBlue allowed us to refute a claim using the photography, weather data, and project time stamps. The technology saved us $2 million dollars."

"It has been proven to be worth its weight in gold."

"The technology allowed us to engage consumers and better serve development needs. We were happy with the product; we were happy with the people."