INSTALL YOUR CONSTRUCTION CAMERA IN 3 SIMPLE STEPS
You have everything you need to activate and install your camera from the moment you open your box. No internet connection needed or complicated assembly.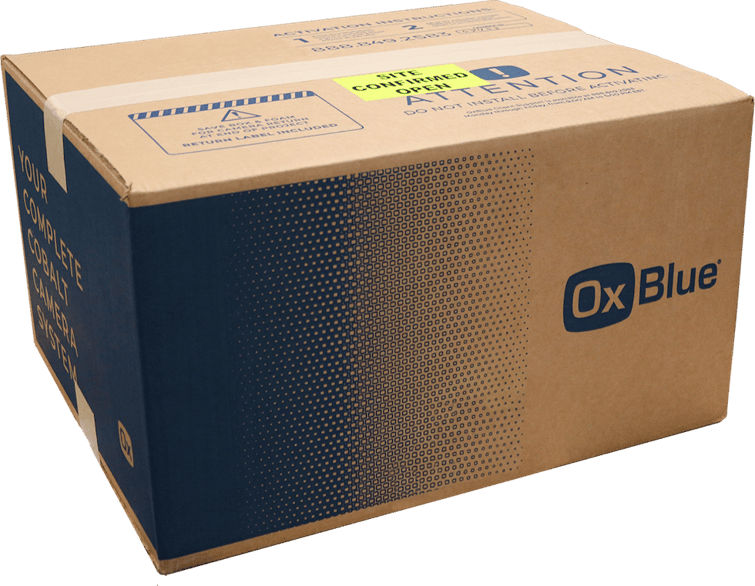 Ready to go right out of the box
Connect the camera to the power source and verify the blue light is on.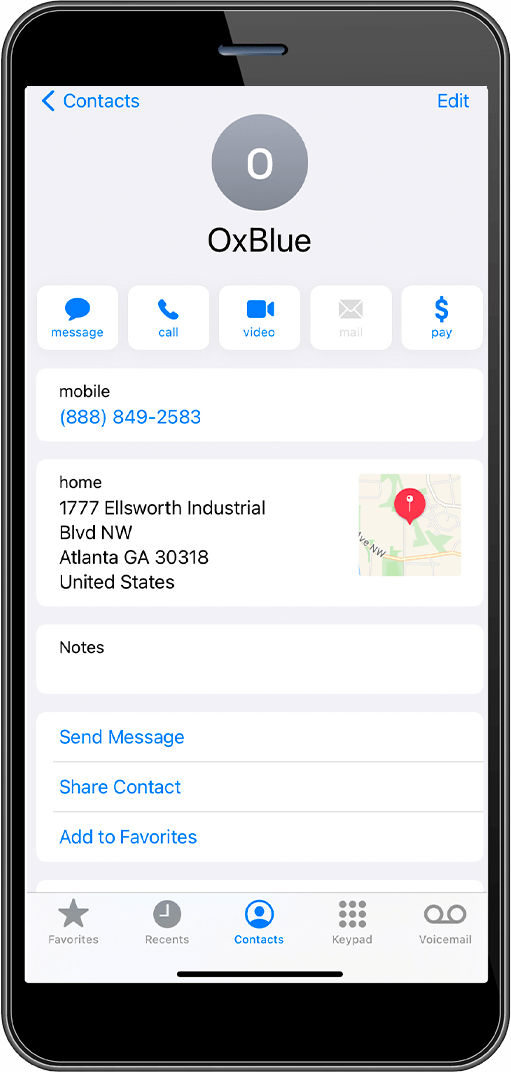 After 10 minutes, call OxBlue support at (888) 849-2583 to confirm image transmission.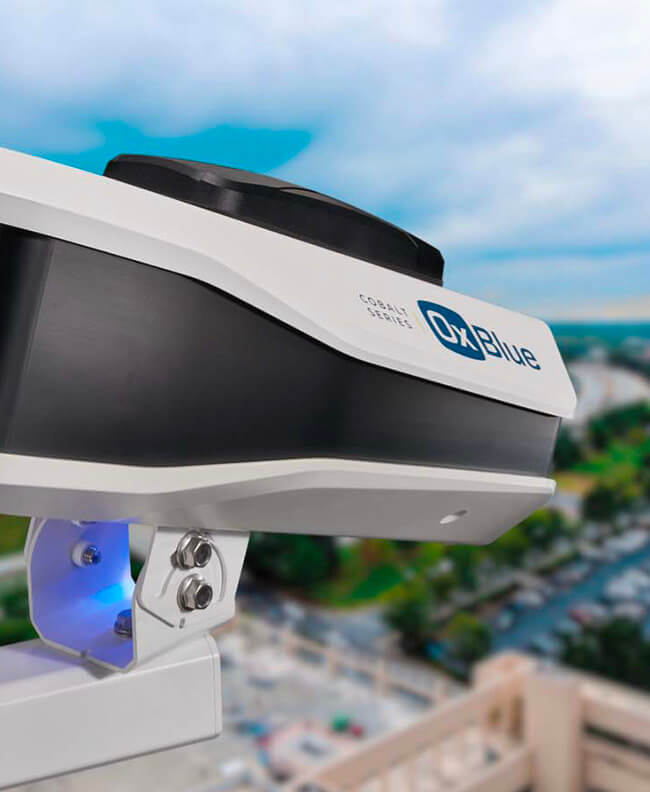 Easily install your camera with our universal, non-penetrating roof, or ceiling mounts.
Set up your OxBlue System
The 5 P's to Pick the Best Spot for Your Camera
Positioning: Face the camera as close as possible to due north.

Placement: Placing the camera outside the construction area captures more of the job site and allows for seamless time-lapse videos.

Perspective: Mount the camera higher than the planned build to capture all stories or levels.

Phasing: Take project phases or tilt-up construction into account to ensure the camera's view isn't obstructed as the project progresses.

Power: If you're not using an OxBlue solar power station, pick a location where power can be conveniently run to the camera.