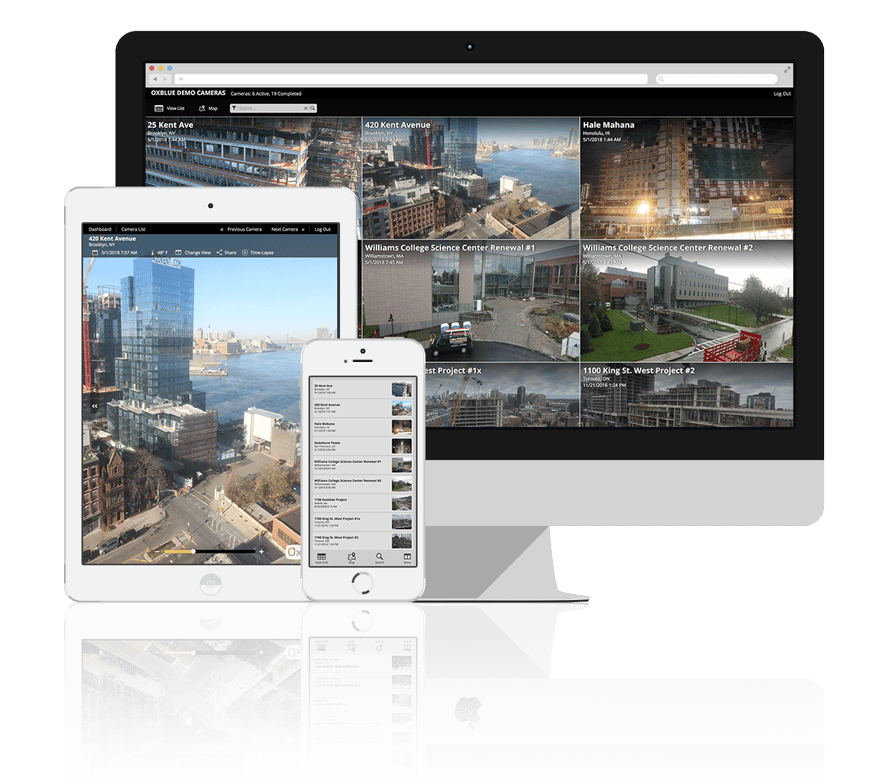 Access the jobsite with the App
Remotely manage the jobsite on any device through the online app that's optimised for desktop, tablets and mobile devices. See projects in real-time, communicate updates and easily review progress in one place.
Select a high-definition camera
Quickly review when and what happens on site. OxBlue offers a selection of HD, 4K and wide-angle with up to 60 MP cameras, fit for any type of project. Understand what's happening with the job using a system that shows details in an instant.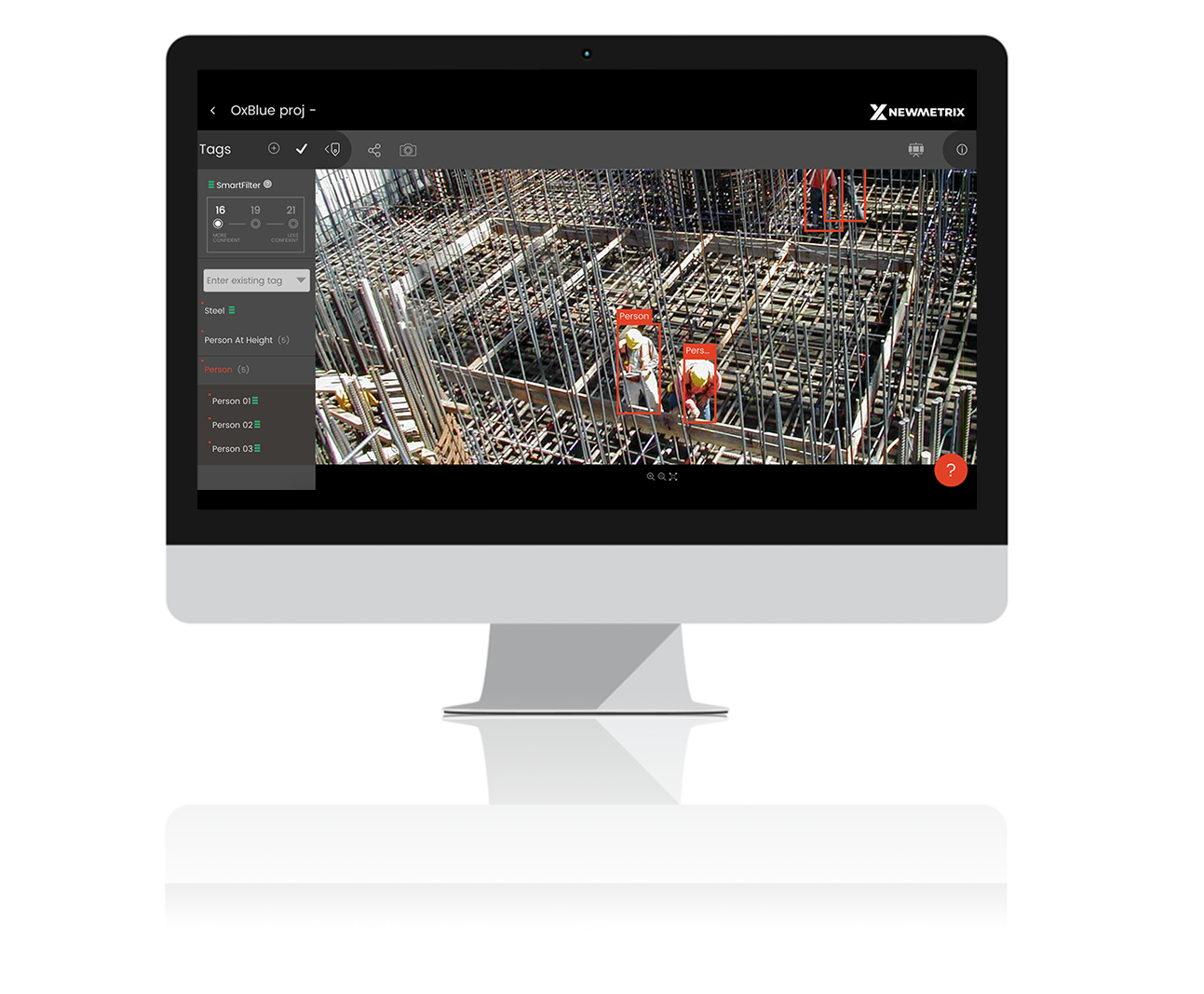 Connect and collaborate in one place
Move images to your primary project management program to track milestones and monitor schedules. With integrations for PlanGrid, ProCore, Newmetrix and more, you can streamline systems and enhance productivity.