Watch Your Designs Evolve
Stay informed and involved throughout the construction project with OxBlue's 4K time-lapse construction cameras. On-demand views and time-lapses can help Architects:
Remotely monitor what's happening in the field
Strengthen communication with OAC partners
Promote your work with powerful, cinematic time-lapses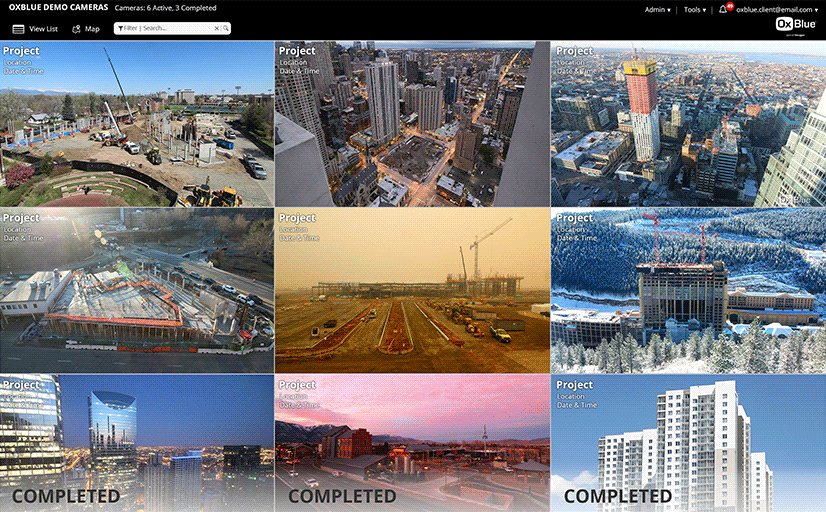 Remotely Monitor the Jobsite
Access the jobsite on any device through the easy-to-use web app. See projects in real-time, review image history, or watch a custom built time-lapse.
Strengthen Communication
Easily collaborate with jobsite personnel by using built-in sharing and mark-up tools. Within the app, you can schedule automatic updates for OAC meetings, follow up on change orders, and more.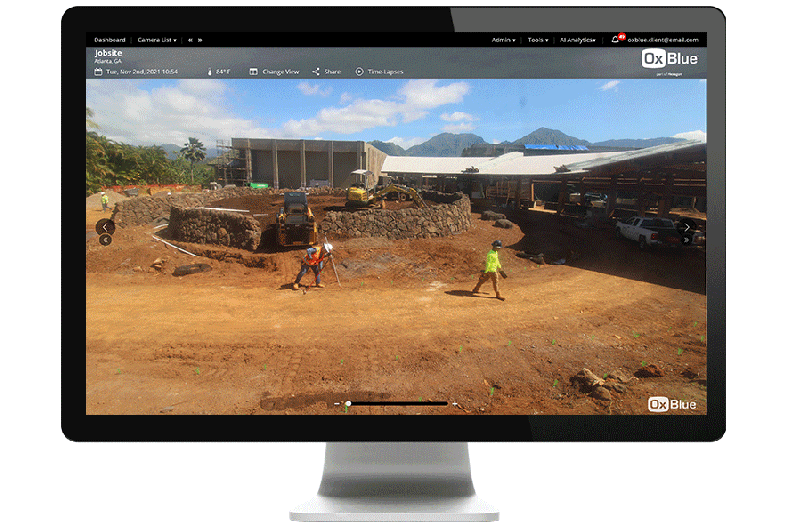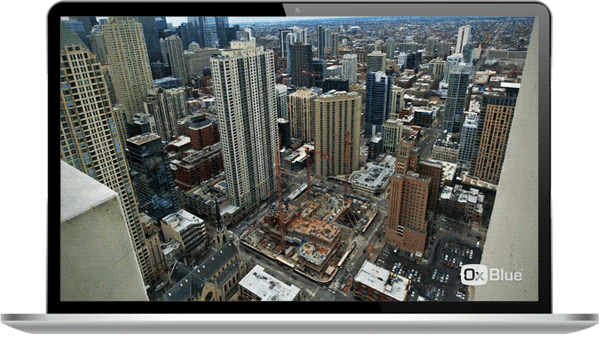 Promote Your Work
Share your wow-worthy work at the end of every project with a professionally produced time-lapse video.
CASE STUDY
How Construction Cameras Aided Architects on NSU's Mako Hall Project
"OxBlue's PTZ cameras help us build field reports with the views we captured since we can't always be present on the site."
— Architect, Reisha Allport, Niles Bolton Associates