Multi-project management made for retail spaces
From ground break to grand opening, major chains and retail developers use OxBlue construction cameras to clearly communicate with stakeholders, easily monitor progress, and document changing conditions to keep stores on schedule.
Clear communication. Instant documentation.
On demand access for all retail developers.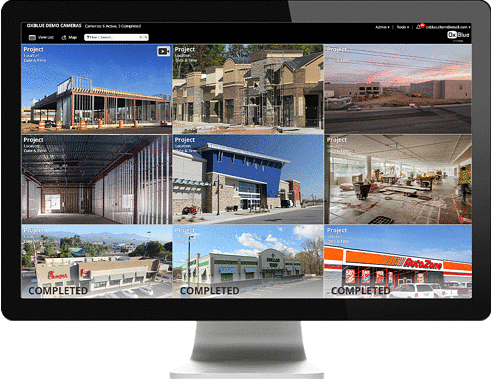 Provide visibility for investors, corporate leads and construction teams
Access the jobsite remotely on any device

See multiple projects in real time simultaneously

Review progress in 30 seconds with time lapse
Communicate and coordinate easily throughout the enterprise or with future tenants
Share controlled access with anyone
Schedule routine updates, send images and analytics or set custom alerts
Influence future investors with high-definition cinematic demos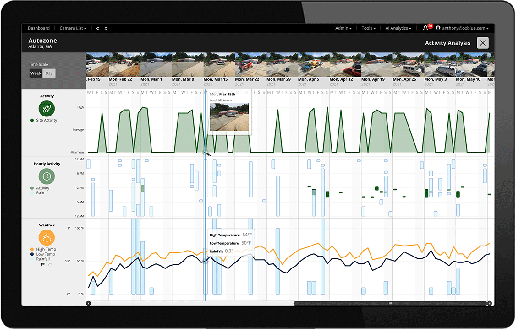 Leverage the power of AI for quick and easy project oversight.
View site activity levels alongside onsite weather conditions

Search for specific incidents using custom timeframes

Automatically share alerts with stakeholders
Ensure quality control and uphold brand standards from beginning to end.
Capture best practices for future builds
Verify historical work to combat claims and disputes
Monitor teams for operational efficiency around safety and activity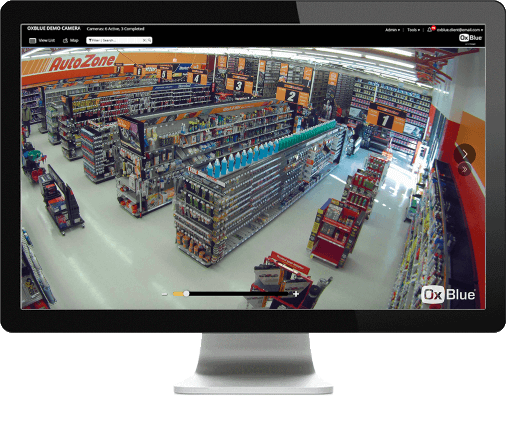 "The real-time visual access means that we can avoid having anyone — us or the client — reacting to something unexpected on the jobsite."

— Schimenti Construction

Read more

"Having on demand access to project information — you can't put a number on that. It's incredibly valuable."

— AutoZone

Read more

"Walmart opts to have OxBlue manage the logistics, shipments and coordination as part of the service."

— Walmart

Read more
Trusted by retail spaces of all sizes.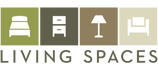 Best-in-class Construction Cameras for real-time information
High-definition time lapse photography, live video streams and automated reporting features deliver key information about your projects in quick, easy-to-read bites.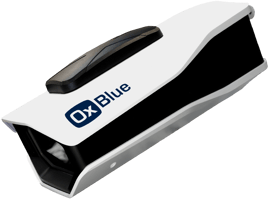 EXTERIOR CAMERA
Cobalt
Access projects remotely with Cobalt, our all-purpose highest resolution, widest view, video and solar-capable camera.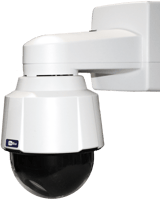 PAN-TILT-ZOOM CAMERA
Sapphire
Get a complete 360* view with Sapphire PTZ camera that offers motion detection, solar power, always on video and true optical zoom.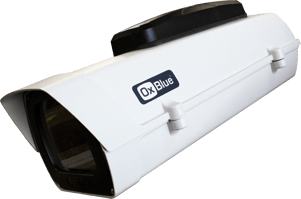 INTERIOR CAMERA
Indigo
See your project through the end with our small, lightweight interior Indigo camera that shows an exceptionally wide field of view.
Ready to monitor your jobsite?
Not ready yet for a demo?
Read more about how OxBlue helps ensure project success.