Oversight, Management and Security for Retail Jobsites

Go from ground break to grand opening faster than before by streamlining communication, improving visibility and adding real-time security monitoring. OxBlue construction cameras make it easier for you to stream, share and secure the jobsite.
Construction cameras can help you:
Increase Communication Between All Stakeholders
Close the communication gap across projects and roles with one-click sharing and automatic updates. With OxBlue's intuitive web app, you can easily increase project transparency.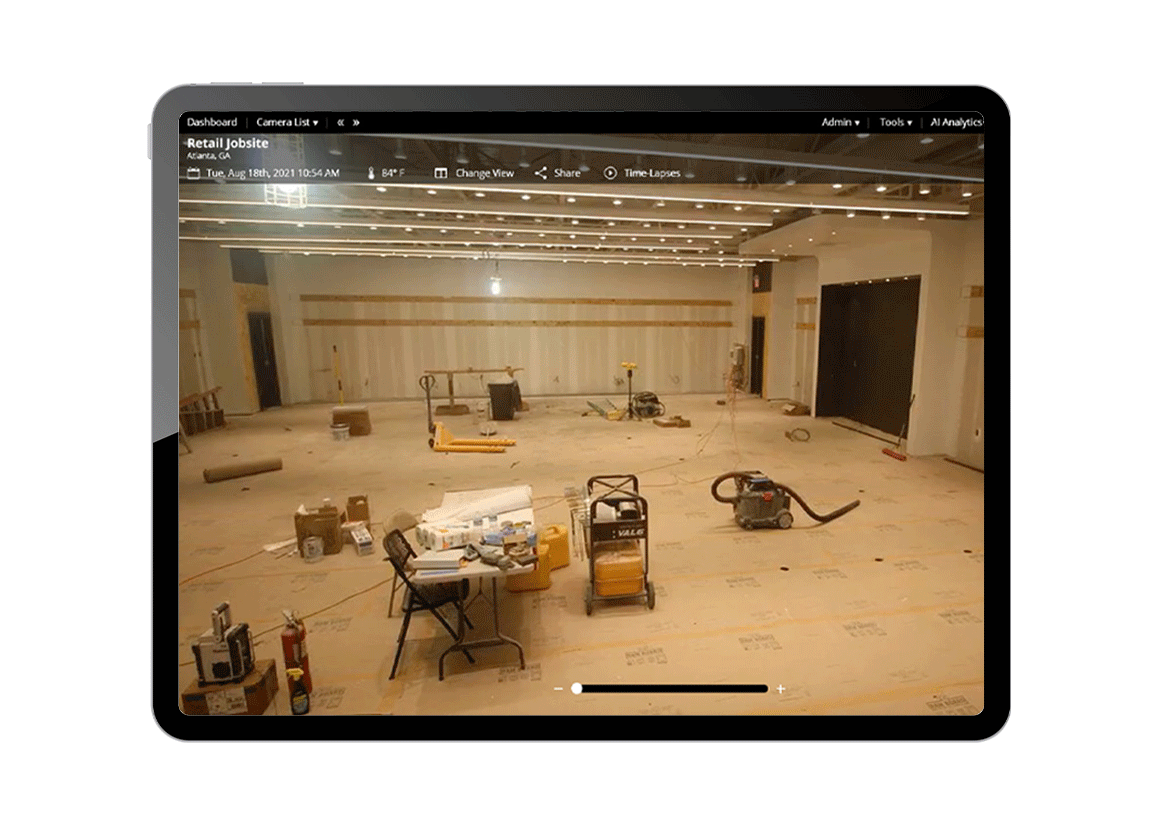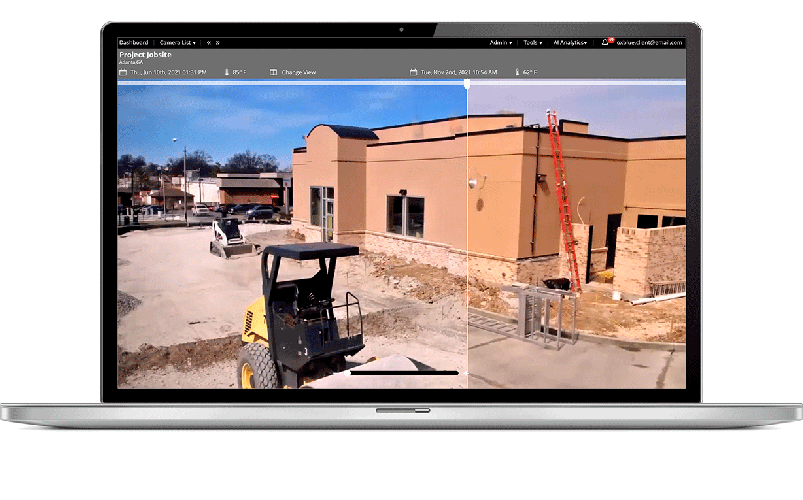 Quickly Monitor Jobsite Progress
Create on-demand project time-lapses in seconds to watch the last day, week, month, or year's worth of progress. Access images taken from any point during construction and use different views to clearly mark milestones and day-to-day changes.
Combat Claims and Resolve Disputes
Fact-check claims and verify completed work with an unbiased record of the jobsite. Time-lapse construction cameras record the site in 10-minute intervals for clear documentation from dirt to delivery.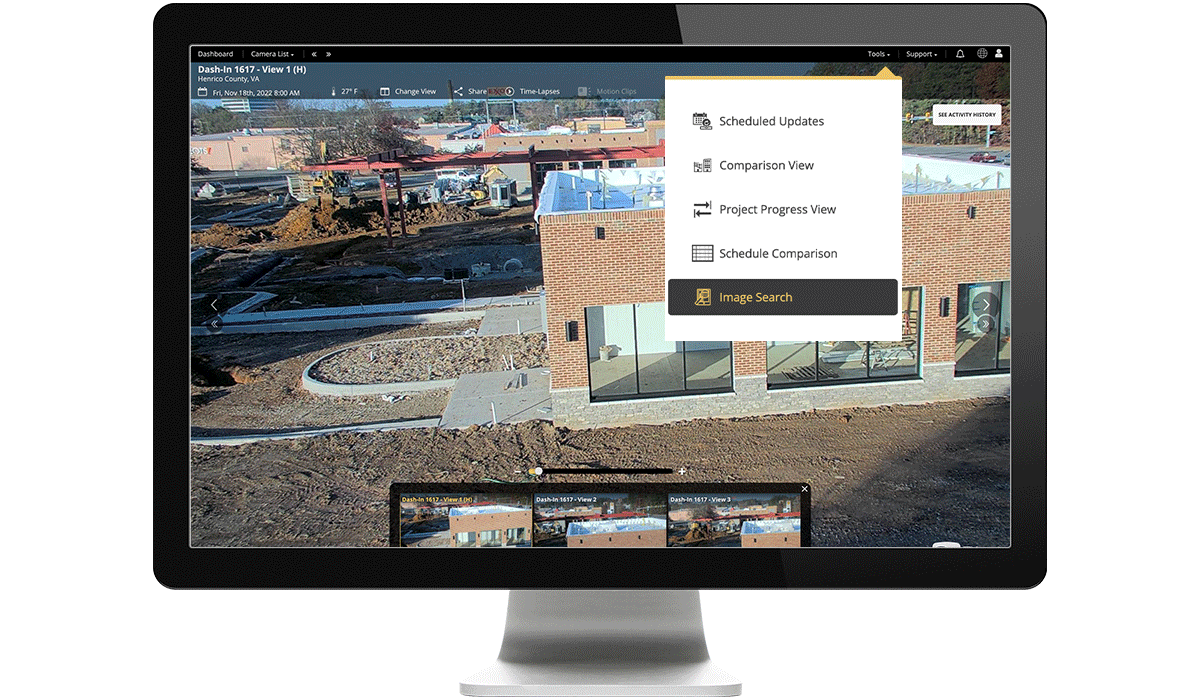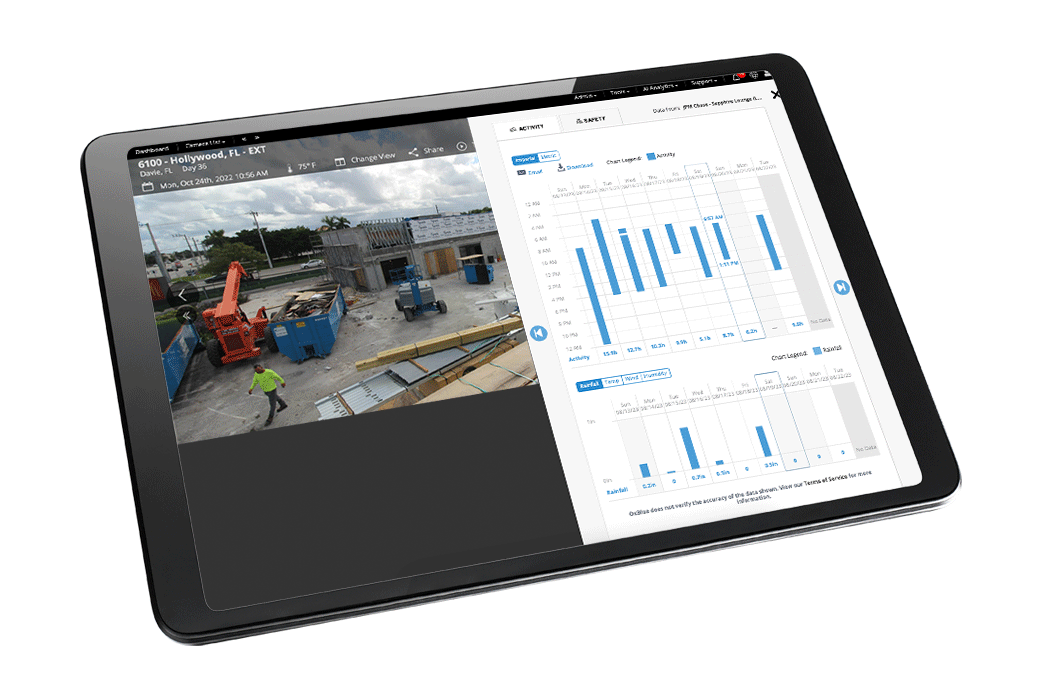 Understand Jobsite Performance with Ease
Stay on top of critical milestones and identify next step priorities with artificial intelligence features that chart and monitor activity, safety and weather information.
Enhance Security After Hours
Protect your jobsite from break-ins, theft, and vandalism using OxBlue's 24/7 jobsite surveillance, custom motion detection, strobe lights, talk down hardware, and live monitoring agents.
See what's possible with our retail gallery:
Time-lapse videos let you review progress or highlight your success in under a minute.
Amazon Fresh
Retail | Naperville, IL
Zaxby's
Retail | Loganville, GA
Save Mart
Retail | Modesto, CA
CF Chinook
Retail | Calgary, AB
Dollar Tree
Retail | Streator, IL