On demand, secure access to mission critical facilities under construction
Monitor, secure and manage the development of critical infrastructure with the power of on-demand visibility. Developers, contractors and owners use OxBlue's solar construction cameras to document progress, streamline communication and secure equipment after-hours.
Hand-off data centers fast and easily with construction cameras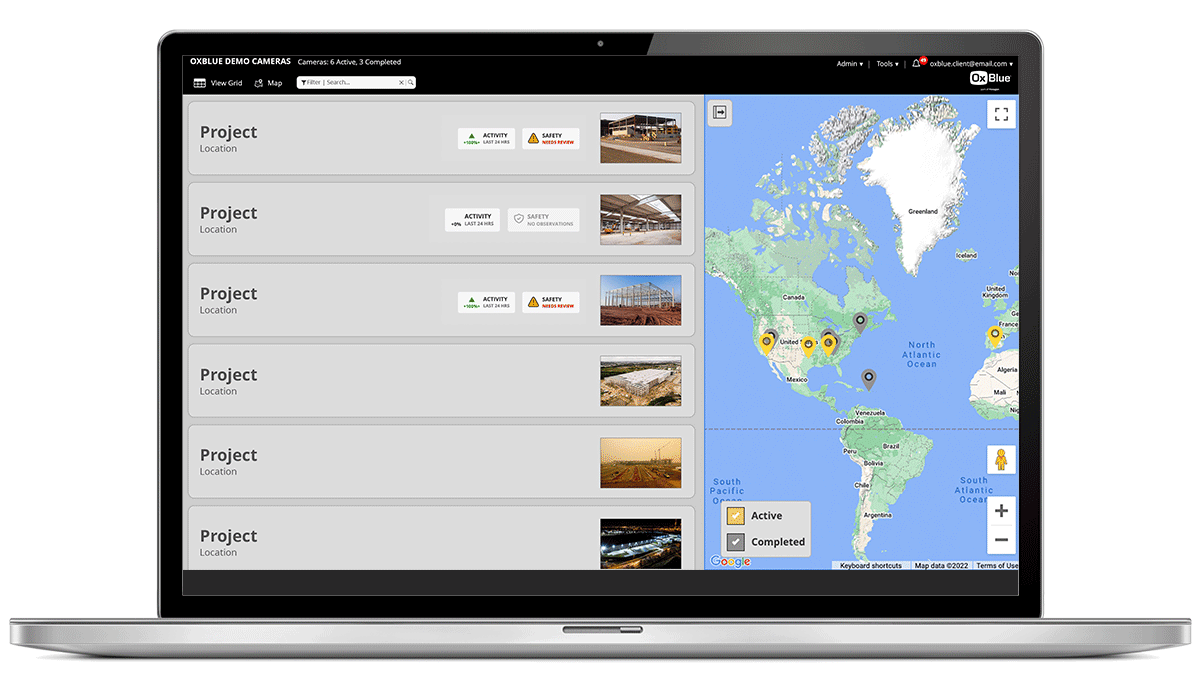 Stay on top of multi-phase construction handoffs
Remotely view the jobsite on any device to quickly get updates

Navigate schedule changes due to weather conditions with artificial intelligence

Coordinate easily with multiple teams using one web app for jobsite access
Efficiently manage teams during construction and configuration
Review activity and safety compliance data of trade partners on site
Communicate changes quickly through automatic updates and reports
Document progress history automatically to verify work and deliveries
Safeguard materials and equipment against unwanted breaches
Quickly assess if your site is at risk with manual motion detection alerts
Add trained agents to monitor suspicious activity and dispatch police after-hours
Access and share 24/7 video recordings for insurance documentation
Meet energy-efficient requirements with portable solar camera systems
Maintain visuals with a weatherproof system and 5-day battery backup
Optimize power automatically on cloudy days with smart camera management
Reliably access camera features without degradation in quality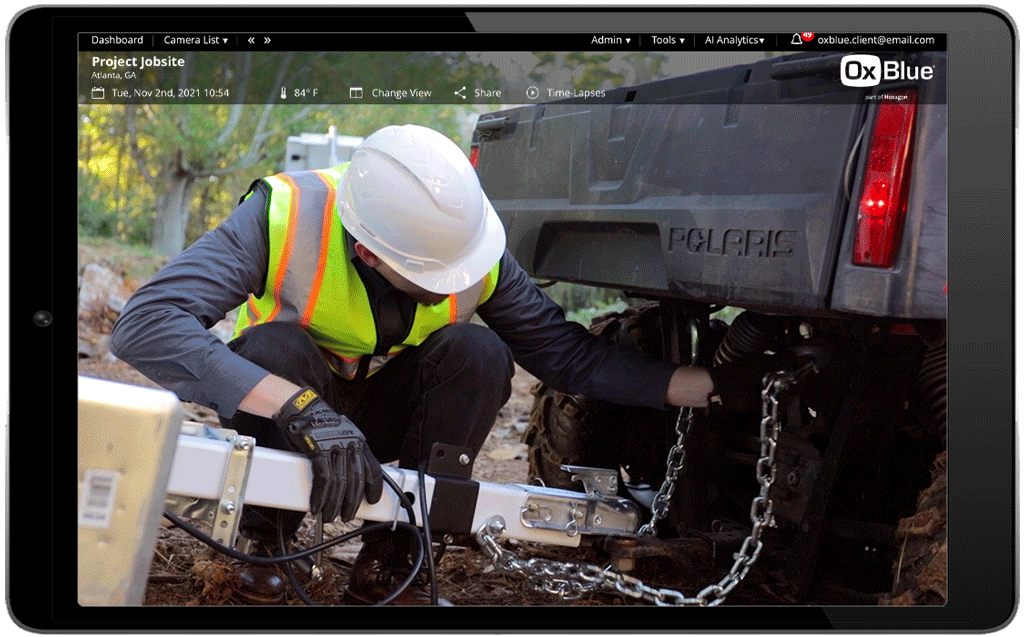 See Our Gallery of Critical Infrastructure Construction
CyrusOne SAT TRP
San Antonio, TX
CyrusOne Council Bluffs
Council Bluffs, IA
CyrusOne Northern Virginia-Sterling II
Sterling, VA
"Having OxBlue for our sites helps us have a rapid deployment and support strategy for our project teams, increase remote access to monitor project progress and have a single source of truth."

— DPR Construction

"OxBlue helps reduce travel time for our off-site personnel which is not only a cost savings, but a better work environment so people do not have to travel as often away from their families."

— Compass Datacenters

Read the Case Study

"From a marketing perspective, construction camera time-lapses really give our customers good insight into how we quickly and efficiently we build, and we appreciate the ease in which we get them produced."

— CyrusOne
Trusted by leading technology companies and specialized contractors
Best-in-class Construction Cameras for real-time information
High-definition time-lapse photography, live video streams and automated reporting features deliver key information about your projects in quick, easy-to-read bites.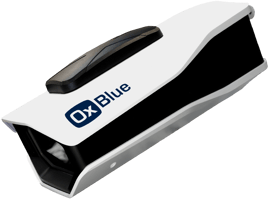 4K Ultra-Clarity
Cobalt
Monitor remote project locations with our energy-efficient and solar-capable HD camera.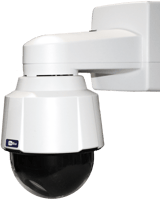 Security and Video Streaming
Sapphire
Secure your site with an always-on live streaming camera with built-in motion detection.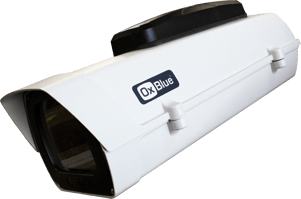 Interior Wide-Angle Views
Indigo
Get an inside look at final progress with a lightweight, easy-to-move interior camera.
Ready to monitor your jobsite?
Not ready yet for a demo?
Read more about how OxBlue helps ensure project success.