A Real-Time View of Construction Progress
Monitor construction of luxury hotels, boutiques, extended stays and more with OxBlue construction cameras. Major hotel chains and general contractors use OxBlue time-lapse video cameras to get real-time updates, track resources, and generate interest from investors and consumers.
Clear visibility. Streamlined communication. Instant marketing. Access for all hotel developers and teams.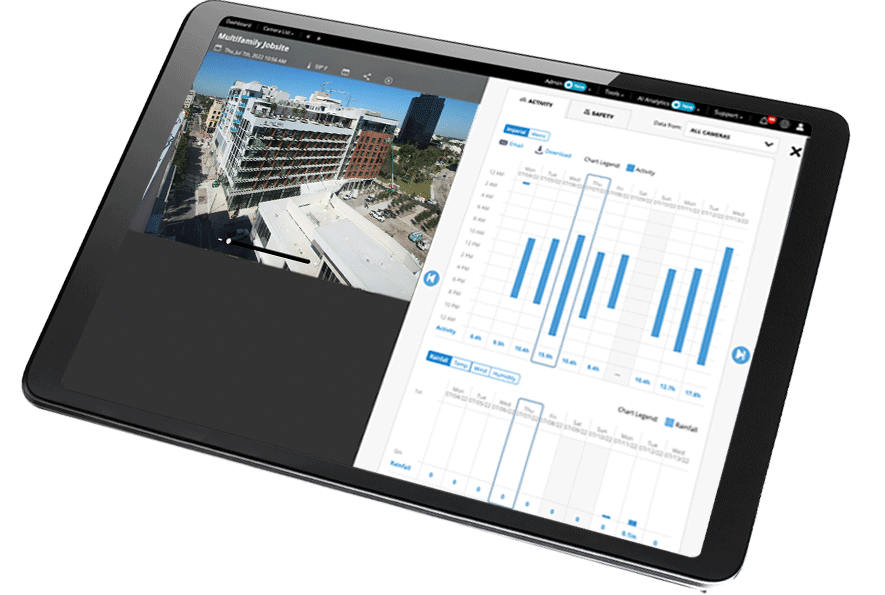 Remotely monitor progress on renovations and new builds
Review the jobsite on demand from anywhere on any device




Access activity analytics and weather data to keep the schedule on track




See the project with ultimate visibility with 8 MP - 60MP cameras
Communicate easily with investors, corporate leads and construction partners
Schedule routine progress reports through the webapp
Mark-up images, add notes and send through email
Add unlimited number of users to share visibility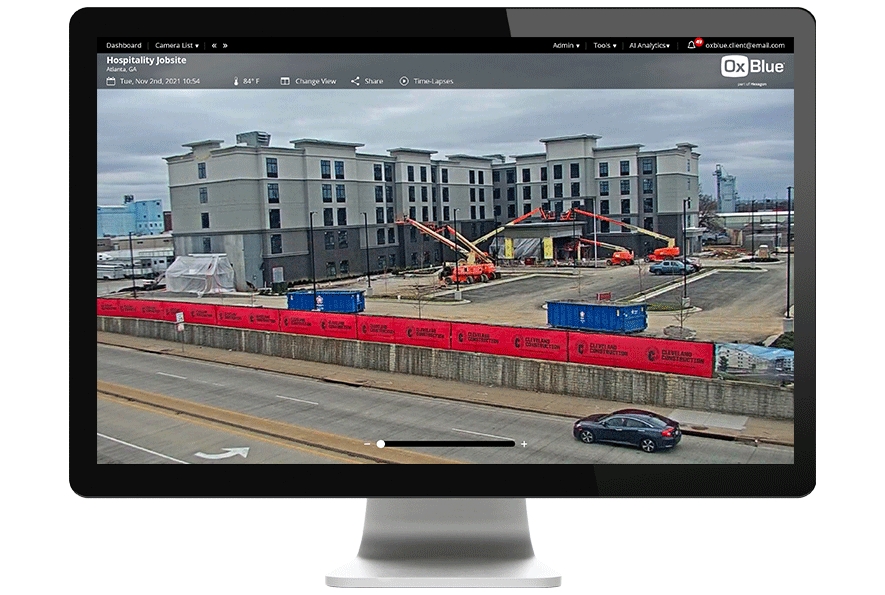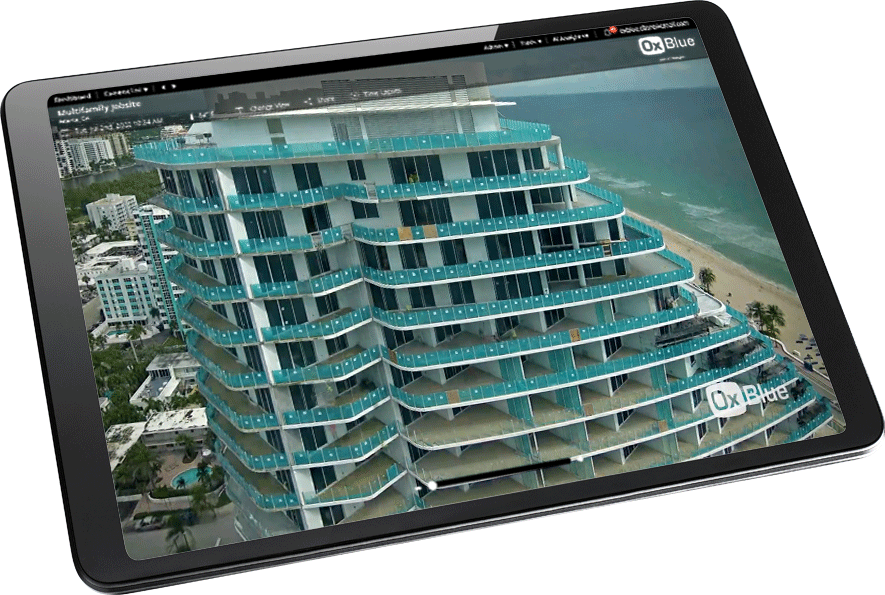 Market your new hotel spaces with impactful videos
Generate instant marketing content using time-lapse videos

Engage with future investors and visitors through live streaming and video embed

Spotlight your unique builds with a professional, 4K cinematic time-lapse movie

"We were able to use footage from our OxBlue camera to see when a break-in occurred. The camera captured the make, model and license plate of the car involved. It protects us for insurance claims like that and helps our investors feel secure when they work with us."

— Ankit Patel, Peachtree Hotel Group

Read the case study

"OxBlue gave me the when, where and why of every jobsite, including weather conditions and the pace of each project."

— The Wright Group

Read the case study
Trusted by hospitality clients of all sizes.
Best-in-class Construction Cameras for real-time information
High-definition time-lapse photography, live video streams and automated reporting features deliver key information about your projects in quick, easy-to-read bites.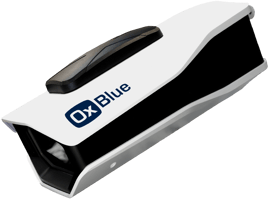 EXTERIOR CAMERA
Cobalt
Access projects remotely with Cobalt, our all-purpose, highest resolution, widest view, video and solar-capable camera.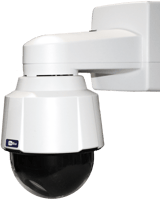 PAN-TILT-ZOOM CAMERA
Sapphire
Get a complete 360° view with Sapphire, our live-streaming and security camera with motion detection, solar power, true optical zoom and always-on video.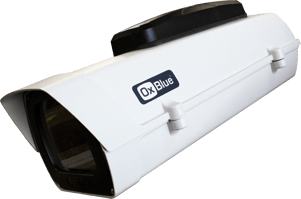 INTERIOR CAMERA
Indigo
Monitor renovations and retro-fits of amenities and communal spaces with our small, lightweight, wide-angle interior Indigo camera.
Ready to monitor your jobsite?
Not ready yet for a demo?
Read more about how OxBlue ensures project success.